If you want to know the BEST places to meet single women seeking men in Bristol, you're in the right place! Bristol is one of the most happening cities in the United Kingdom, but we've managed to list the fantastic venues in the city for meeting beautiful women.
You'll have a great time meeting single women in Bristol. Not only is it an amazing city for events and parties, but the locals are well-known for being among the warmest and most endearing in the UK. She'll probably call you 'pet' or 'lover' within minutes of meeting you, but don't be intimidated. That's just the Bristol way.
Our list of amazing places to meet Bristol's single women include the most vibrant districts, such as Clifton and Bedminster, but you can also expect a couple of curveballs from the outskirts of the city. We've added our favourite online dating websites for meeting single women in Bristol too.
Where To Meet Single Women Seeking Men In Bristol
Bristolians, as they (sometimes) like to be called are partial to a drink and a mad party at the weekend. So the start of our list mentions a few of the best spots for this.
If drinking and partying is not your scene, we've made sure to add a few daytime venues, which are also great spots for meeting single women seeking men in Bristol.
If there's a venue you can't believe we missed, let us know in the comments section!
The bars in Kings Street are a favourite among the single women in Bristol looking to party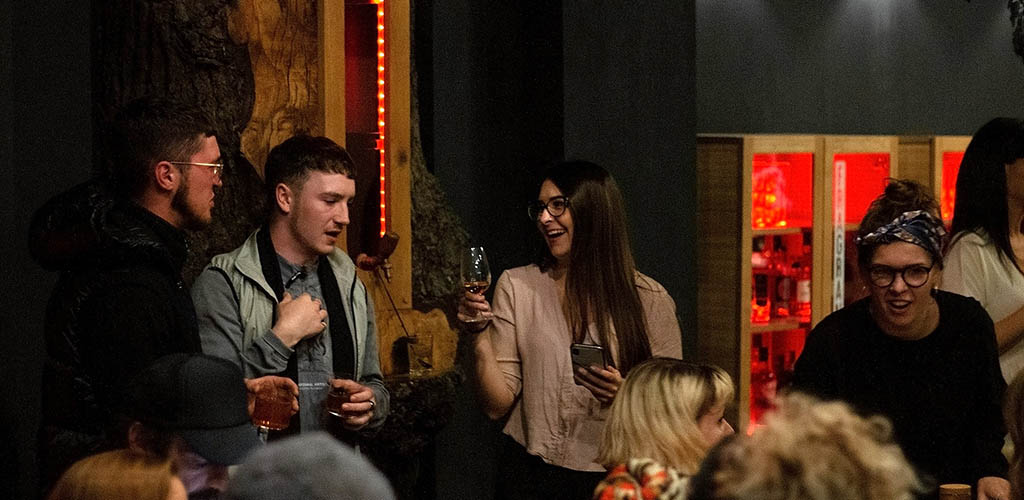 @blackrockbristol
Kings Street and the surrounding roads in the city centre have a broad selection of bars, so you can expect a wide range of single women heading here to party with their friends, especially at the weekends.
Black Rock Bristol is based on Marsh Street, just a stone's throw from King Street. It's one of the largest whisky bars in the UK, and a big favourite among revellers in the local area.
Kongs of Kings Street is a smaller quirkier bar packed with retro video games, board games, table tennis and other bar games such as table football. It's a nice spot for a date. But you can expect to meet plenty of single women here on the weekends too.
It's worth mentioning that there are plenty of bars on Baldwin Street, about five minutes north of Kings Street. Many of these are chain bars such as Revolution, Slug and Lettuce, and Walkabout, but it's still a notably popular area among Bristol's single women.
If you're looking for casual relationships in Bristol, you need to try Adult FriendFinder first (try it free)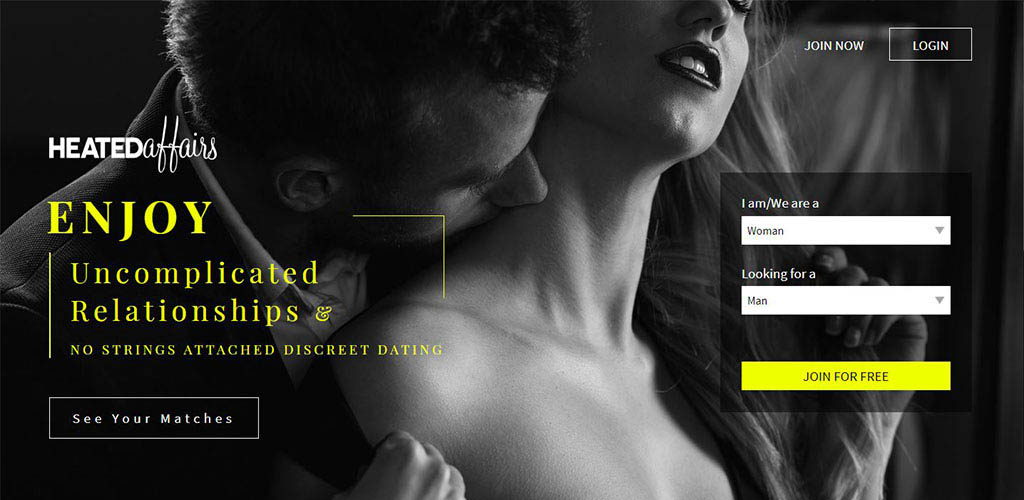 Out of all the sites for casual flings we've reviewed over the years, there's no doubt in our minds that Adult FriendFinder is the best. When it comes to arranging naughty romps, there's no website that makes it easier.
It's been online since 2006 and has now built a membership of over 90 million active users. What's more, there are plenty of single women seeking men in Bristol among its user base. So if you're looking for casual no-strings fun with single women in Bristol, create an account now.
Most guys are going to get the best results using AFF from our experience. It really is something else.
The best thing about this website is that the majority of female users are ready and waiting to meet you and get down to business. In our opinion, that's certainly better than dealing with all the validation-seeking time-wasters on Tinder and other mainstream dating apps.
You can even search for your ideal woman using a wide range of filters, including distance from you, cup size and kinks. Adult FriendFinder is currently offering a free trial to new users, so there really has never been a better time to give it a try.
Try Adult FriendFinder For Free!
If you're tired of wasting your time and actually want to meet single women who mostly just want to hook up you need to
try Adult FriendFinder's trial here
. We haven't found a faster or easier way to meet women that actually want to head to bed fast, especially for more normal guys (not models). If you want results check them out for free.
Hundreds of single women in Bristol descend upon Motion Nightclub every week to party hard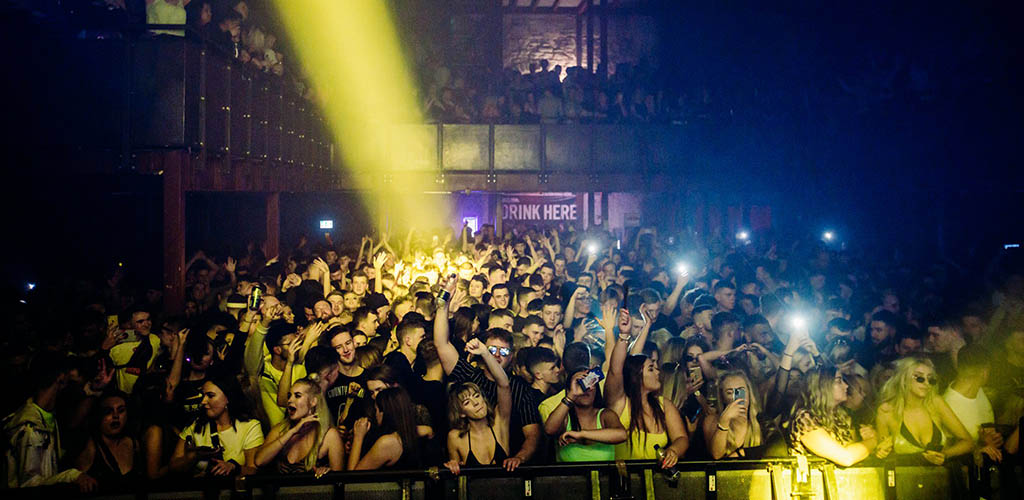 @MotionBristol
The award-winning Motion Nightclub is among the most highly-regarded nightclubs in the UK.
Make no mistake about it, this is a BIG night out. The list of DJs that have played this venue reads like a who's who of house and electronic music.
This superclub on Avon Street and was built in place of several old warehouses, helping it maintain its distinct underground feel. The women that come here are real party animals, so you better be ready.
There's only one app you need to meet older single women in Bristol: Cougar Life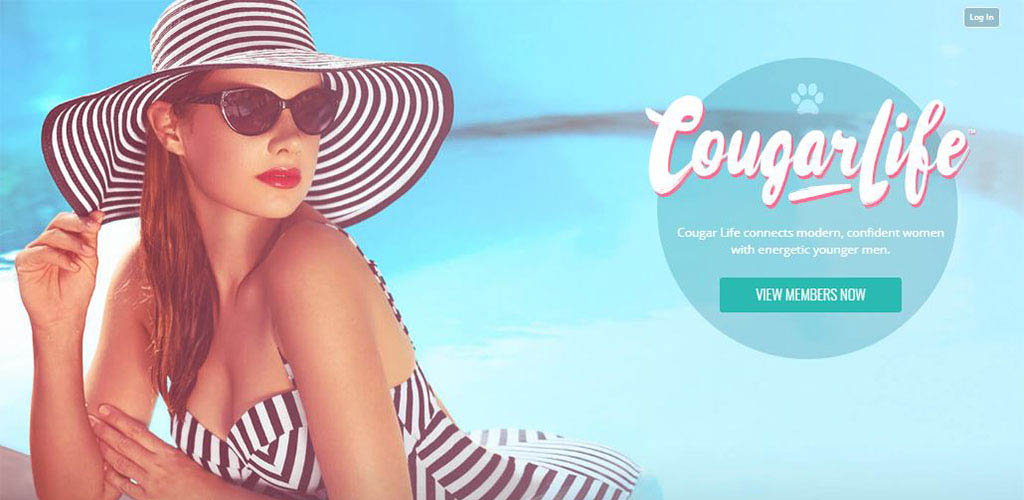 We adore Cougar Life! It's by far the most effective of the cougar dating apps we've reviewed. It's also the biggest cougar dating app in the UK, with over 7 million active users at the time of this review, but it's also the easiest to use.
This app allows you to mark yourself as available to meet immediately. You can then search for older women who have also marked themselves as ready for a spontaneous meet-up. Or, you can wait to be notified when an interested mature gal checks out your profile. Either way, this app makes it so easy to arrange quick and easy meetups with gorgeous older women.
We're often asked about the most reliable method of meeting these women, and the answer is online. Most of the older single women in Bristol are too focused on their career or raising a family to be galavanting around the bars and nightclubs looking for a younger lover.
Cougar Life allows them to quickly and privately arrange meetings with younger men without having to deal with the hassle or judgment from other people.
If you're looking for quick and easy encounters with sexy older women in Bristol, we urge you to give Cougar Life a spin. Cougar life is currently offering a free trial, so now is the time to try it.
Single women in Bristol flock to the White Lion Bar whenever it's warm enough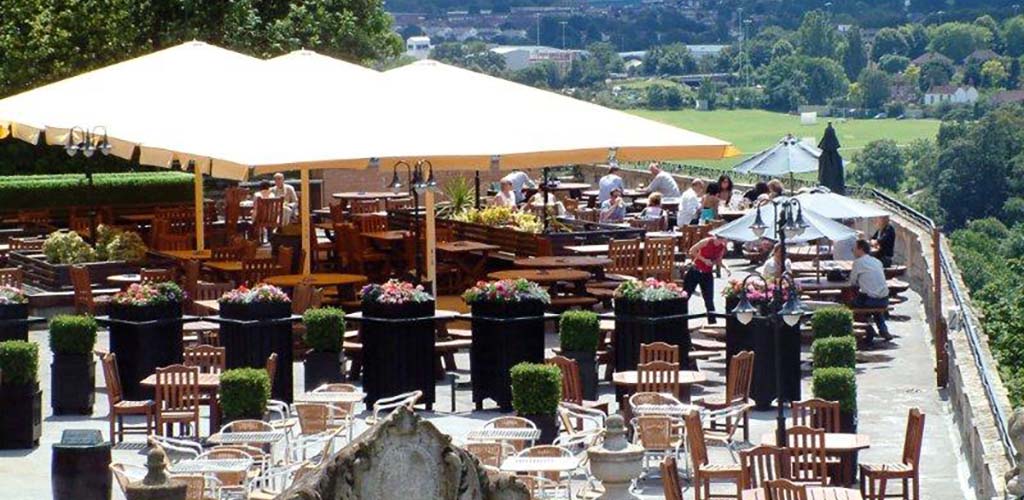 @The-White-Lion-Bar-204713899553921
Bristol is blessed with picturesque rooftop terraces and beer gardens. But nothing in the city compares to the garden at the White Lion Bar.
This bar, which is part of The Avon Gorge by Hotel du Vin in Clifton, overlooks the Clifton Suspension Bridge. You'll do well to find a view like it across the rest of the UK.
Needless to say, this bar offers a touch of class that attracts some of the city's best women. The White Lion Bar is open seven days a week, and you can expect it to be particularly packed with beautiful women in the summer months.
Flipside Cocktail Club is another high-end bar that's beloved by single women in Bristol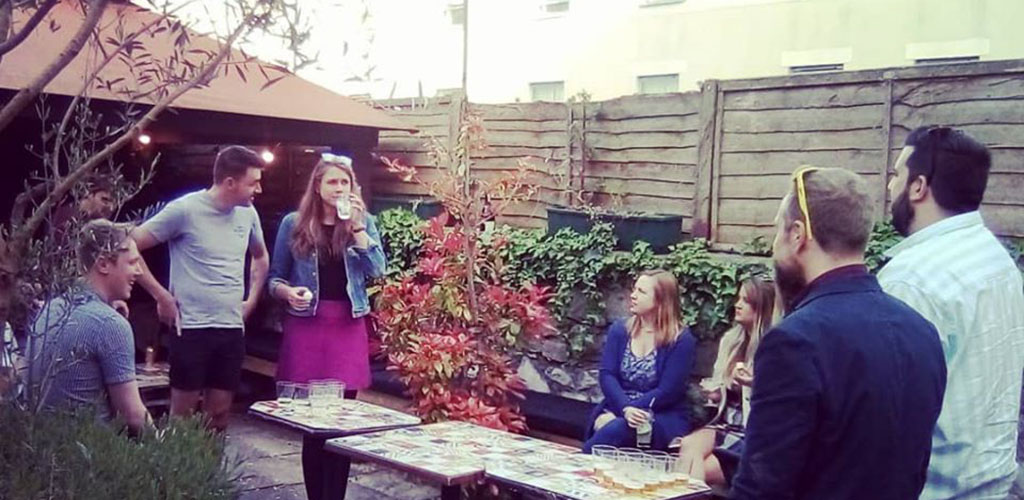 @flipsidecocktailclub
There are plenty of popular bars on Whiteladies Road in Clifton, but Flipside Cocktail Club is a particularly noteworthy venue.
The huge cocktail and canape menu, great DJs and classy decor makes it a favourite among Bristol's single ladies. Offer to buy some ladies some fancy cocktails and see how it goes!
More Great Venues For Meeting Single Women In Bristol
If partying and online dating isn't your thing, don't worry. We've dedicated the rest of this list to alternative ways of meeting Bristol's single women.
There are many single women in Bristol who love to learn Latin dance at Salsa Souls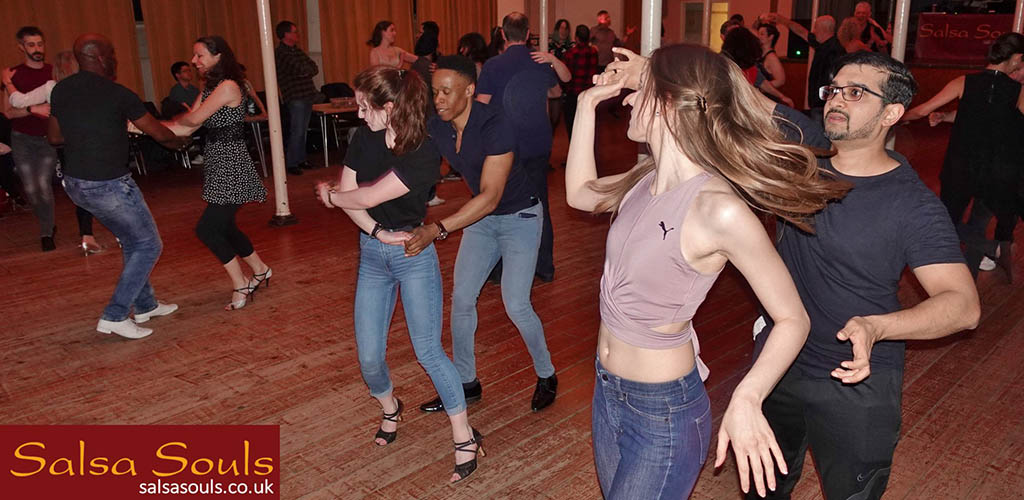 @SalsaSoulsBristol
A Latin dance class might not appear to be an immediately obvious place to meet the woman of your dreams, especially if you have two left feet. But hear us out.
These types of dance classes are very popular with beautiful single women, particularly in Bristol. What's more, in beginner's classes, you often get the opportunity to get up close and personal with every female student.
There's typically a very social atmosphere in these types of classes. And usually there's a 'social dance' at the end where you can reconnect or enjoy a drink with a woman who caught your eye. Perhaps the idea of taking dance lessons is starting to make a bit more sense…
There are new classes popping up in Bristol all the time. But the most popular classes would appear to be at Salsa Souls in Brandon on Wednesday and Friday evenings. The 'social dance' on Fridays goes on until 2 a.m. So there's plenty of opportunities to make a great connection with women.
Cafe Revival is a cute romantic cafe, which is often packed with beautiful women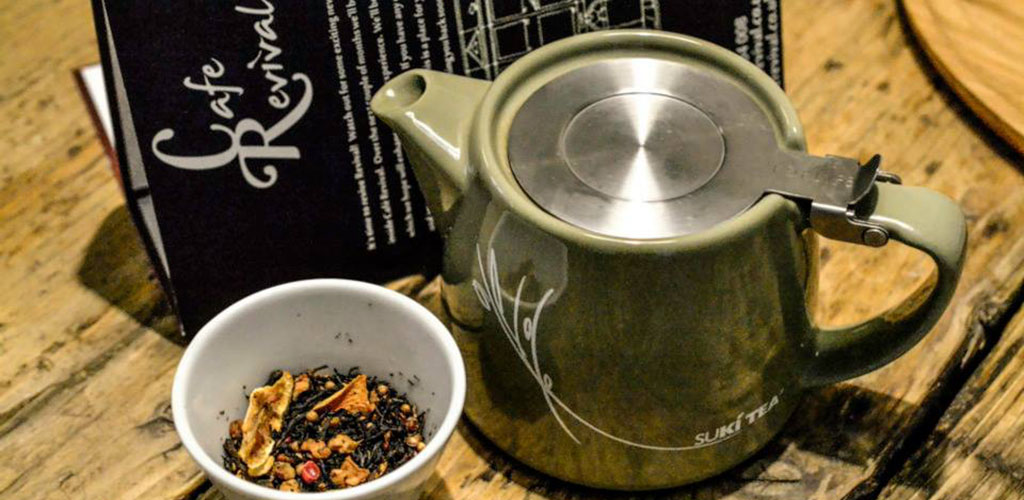 @CafeRevivalBristol
It might take a bit of extra courage to approach a beautiful woman at a coffee shop. After all, it's likely you're not protected by Dutch courage or the safety of your smartphone screen.
But that's exactly why you should do it!
These days, most guys don't have the bravery or social acuity to see a woman they like in the middle of the day and smoothly start a conversation. If you can do it, you'll immediately stand out as a confident guy.
Cafe Revival is one of Bristol's largest and most popular independent coffee houses. So you're likely to find plenty of cuties here enjoying a slice of cake or a hot beverage. So, why not try the traditional approach of meeting Bristol single women the next time you're there? (This cafe is also a great spot for a first date, by the way).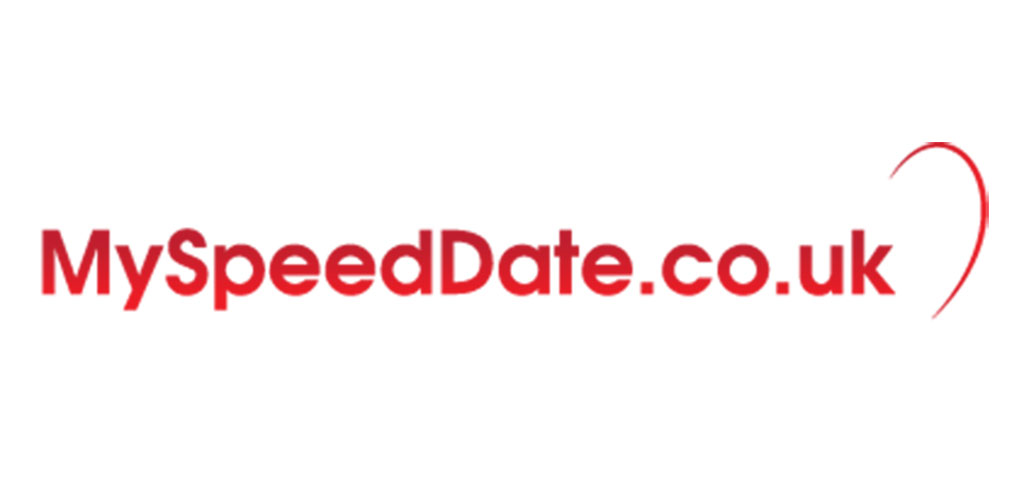 @myspeeddate.co.uk
Speed dating is one hell of a fun night out. And there's a great chance of sparking a connection with a wonderful woman too.
MySpeedDate.co.uk does a great job of organising enjoyable speed dating events around the UK. Plus, its Bristol events are always well-attended. These events take place at The Slug and Lettuce at Harbourside every fortnight, although it caters to different age ranges each time.
Once you arrive, you'll be given the opportunity to 'date' every female attendee for three minutes. If you hit it off, you can mark yourself as interested in swapping contact details on the note sheet provided. If she does the same, the event's organisers will ensure that the details are swapped.
This anonymous approach gives you the chance to meet dozens of great women in one night. You also eliminate the prospect of an embarrassing public rejection almost completely. It's great for guys who don't like online dating, but are too shy to approach a woman the traditional way.
Check the MySpeedDate.co.uk Bristol page to see when the next event suitable for your age range takes place. Tickets cost £15.99.