Chicago might be the third-largest city in the country, but in many ways, it's more like a college town. It's a youthful place with all the pleasures that suggests: hip bars, hot clubs, trendy coffee shops, etc. Oh, and of course, Chicago girls are ridiculously hot. Other people can have the coasts, Chi-town will always be our home.
Yet, we hear it all the time: the girls in Chicago are sexy, but it feels impossible to meet them. Lots of guys get frustrated with the Chicago dating scene, feeling like they're always missing out. They probably are. Despite having a population of 2.7 million – 60% of whom are single – meeting girls in Chicago can be surprisingly difficult.
No longer. Our list of the best places to pick up girls in Chicago is here to save your dating life. From Evanston to Englewood, the ladies are out there, you just need to know where to find them. This list makes that possible. And no, it's not just a list of bars in Lincoln Park. Whether you're a Northwestern student or scrapping by in customer service, we've got your back.
Read on to learn where the single girls in Chicago are. Be sure to comment if we've left off any of your favorite places.
Where To Meet Chicago Girls All Over the City
It doesn't matter if you're looking for one-night stands or a long-term relationship. There's a girl somewhere in Chicago for you. Find out where to meet them down below.
Bars are where you'll regularly find tons of hot Chicago girls
You like to drink. Ladies like to drink. It's a perfect fit. If you want the best place to pick up girls in Chicago, chances are it's one of these bars.
The Sixth is one of Chicago's chillest cocktail lounges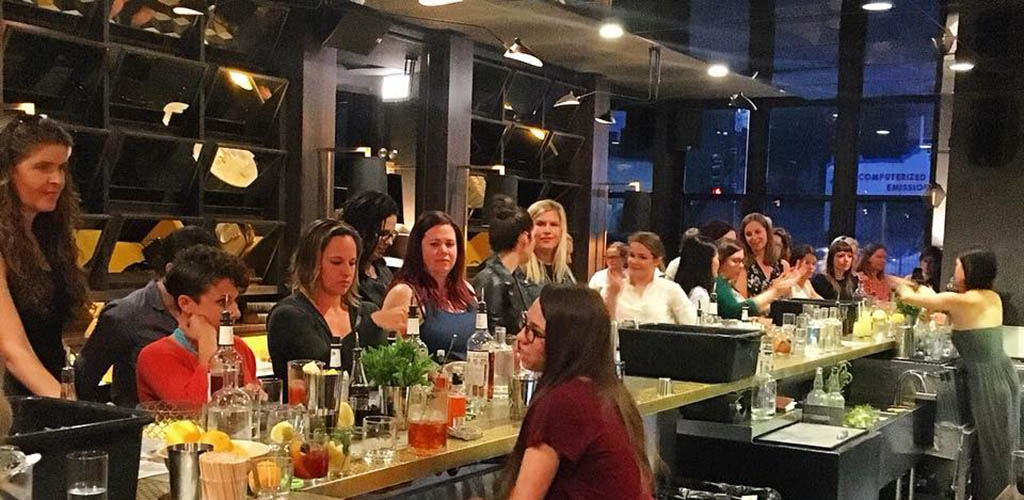 @TheSixthBar
Chicago was one of the first city's to fully embrace the specialty cocktail craze. That's probably because the city's history is so intricately linked to Al Capone and Prohibition. When underground bars and secret speakeasies started becoming a trend again, it was only fitting that Chicago led the way. Unfortunately, a glut of cocktail lounges means quite a few don't live up to the hype. A new bar can go from hip and trendy to dull and played out in a few months.
The Sixth, located in Lincoln Square, has avoided that fate by being both cool and easygoing. Instead of trying to bury their customers in how sophisticated they are, this cocktail lounge is chill and friendly. It's like your neighborhood bar, but it just happens to produce some of the most enticing cocktails in town. Even if you're not a big drinker, the drink presentation alone is worth the visit.
In fact, the drinks are a big reason this is such a good place to meet Chicago girls. The cocktails are fun and charming to look at, but they're also strong and well made. The Sixth's drinks are the perfect conversation starter until the booze has helped you relax more. If you're taking out a date or looking to meet someone new, try out Chicago's friendliest, most enjoyable cocktail lounge.
Kaiser Tiger livens up Chicago's social scene year-round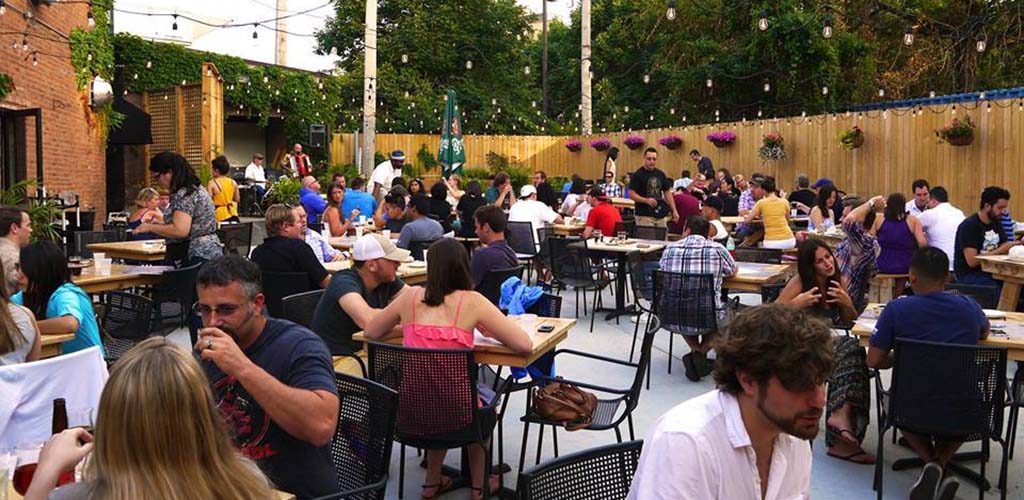 @kaisertigerchicago
For a lot of people, wintertime in Chicago means hibernation. Come mid-January, they're happy to avoid the cold nights and weekends by getting through their Netflix queue on the couch. But, just because the wind is bitter, that doesn't mean they don't still get bit by the lonely bug. They're not the only ones. That's why, in the coldest months, Union Park's Kaiser Tiger still packs in crowds.
You might not immediately think of an outdoor beer garden as a wintertime draw for pretty Chicago girls. However, Kaiser Tiger is not just a beer garden. Sure, they have the requisite tasty selection of beers on tap and in bottles. And, yeah, they serve a selection of German-inspired comfort food. But every outing to this quintessentially Chicago beer garden is like walking into a house party with infinite possibilities.
Like many Chicago bars, Kaiser Tiger offers space to play bocce ball in the sunny months. They even bring out musicians to play some nights of the week. What really sets this spot apart, though, is the ice sheet curling lanes in the cold months. That isn't something you'll find anywhere else. And that's the kind of novelty that brings in people – specifically attractive ladies – every month of the year.
Honorable mention bars
A strong drink and a sexy companion are the best ways to get through these long winters. Here are a few more of our favorite Chicago bars:
AFF brought casual sex into the 21st century (try it for free)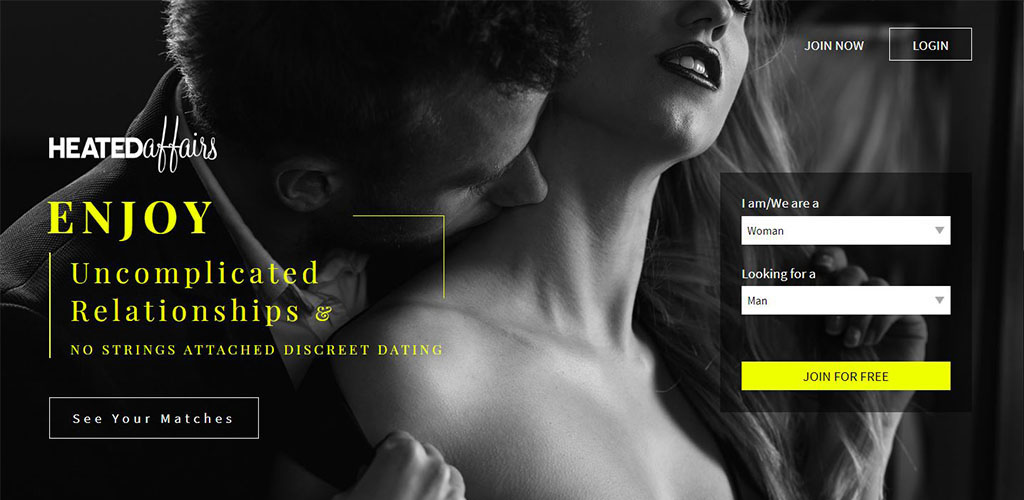 In the late 90s, we were still coming to terms with what exactly the Internet would be. A lot of very smart people had very lofty ideas, but most of us just wanted to get laid. Thankfully, at least one genius realized that and created AFF, the worldwide dating site that makes casual flings simple.
At over 60 million active users, AFF is one of the largest sites of its kind. It didn't become a phenomenon overnight, though. The first decade of its existence, people were still uncertain about this whole online dating thing. But, since 2006, AFF has been the most-established casual dating site out there. Now, with its massive global popularity, most users say they'd choose it over any other site.
Adult FriendFinder is the no-strings-attached fling site that everyone can use and love.
Unlike so many other apps, AFF really is for everyone. You don't have to be young or ridiculously good looking to find matches using the site. AFF actually makes it very easy to find partners. You can search by proximity or narrow your results with filters like sexual kink and cup size. It's all about making easy casual flings as easy as possible.
Year after year, AFF it's one of the top sites for casual fun. Sign up today and you'll find out why within no time.
Try Adult FriendFinder For Free!
If you haven't had much luck meeting girls who are just looking to hook up you really need to
check out AFF's free trial
ASAP. When it comes to a site that actually delivers and helps guys meet girls just looking to fool around, we haven't found anything else better (even after trying out 100+ of them). Check them out for free!
Clubs are where the sexy Chicago girls pick you up
The modern club scene is all about hot girls showing off their assets in tight dresses and short skirts. If you're looking for single girls in Chicago, you better believe they're dancing at the clubs.
Smartbar has been keeping Chicago dancing for decades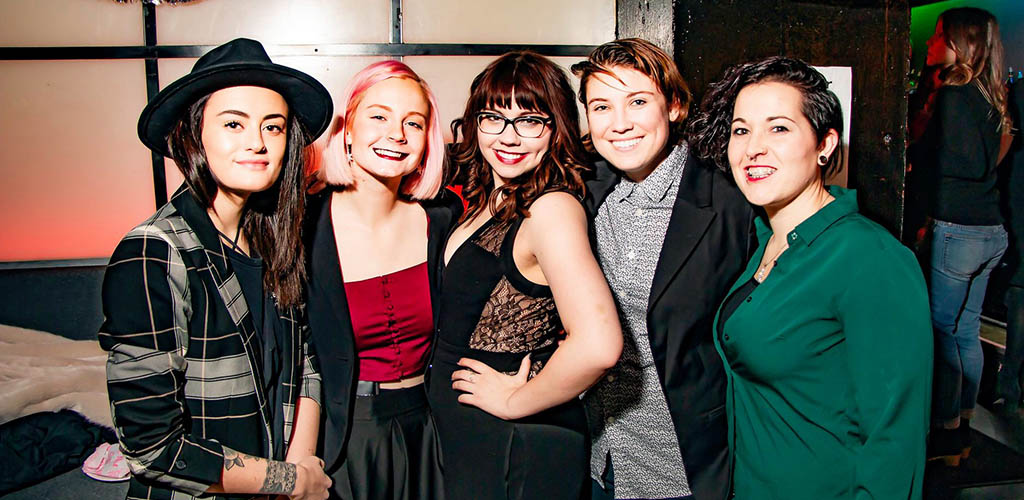 @smartbarchicago
Few types of nightspots are more susceptible to trends than dance clubs. Think about how dance styles and music have changed so dramatically, even just in the last few years. A dance club that was wall-to-wall packed last summer could be a ghost town by Christmas. It takes something special to create and maintain a club where people come year after year, generation after generation. That is exactly what Smartbar has done, against all odds.
Set in the shadow of Wrigley Field, Smartbar has been enticing asses onto the dance floor since the early 80s. It's done so by evolving with the times and hiring some of the best DJs around to host their weekends. Their roster of DJs knows how to keep a night moving with a mix of modern hits and pure classics. They also bring in outside artists for lively events and concerts.
As a result, Smartbar is one of the best places to pick up girls in Chicago. From Thursday to Sunday, the ladies come out in droves to dance and have a great time. Most of the people there weren't even born when Smartbar first opened their doors. It doesn't matter. A good time is a good time, and that's something this Chicago landmark has always offered.
Bordel is Chicago's sexiest, most seductive lounge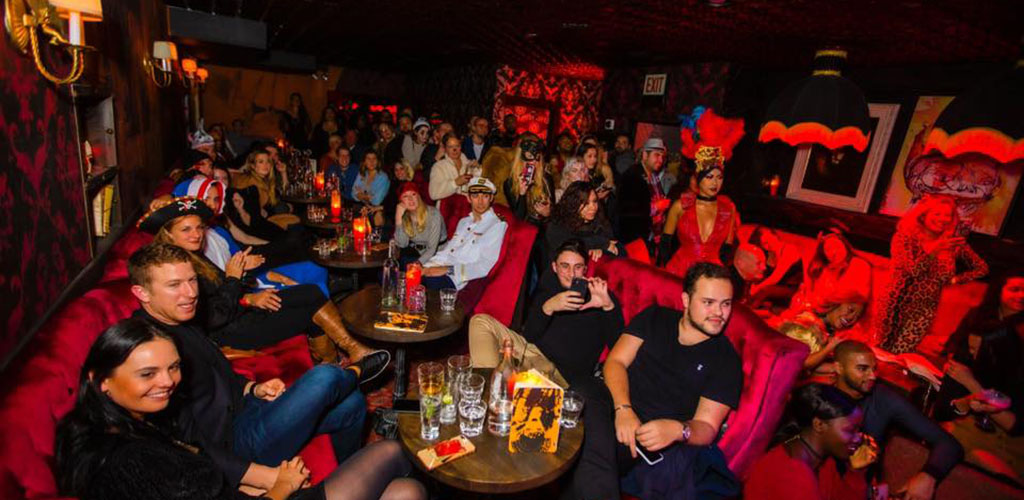 @BordelChicago
We live in a time when sexuality is fluid and the line between eroticism and entertainment is being constantly blurred. The old-fashioned clubs with buxom cocktail waitresses and stone-faced bartenders just don't have the seductive power they once had. If you want to get a girl's engine revving, you need to explore a more sensual night out. That's the kind of night out that Bordel offers.
This bordello-themed bar on the edge of Wicker Park always has sex on the mind. And we don't just mean the absolutely stunning line-up of cabaret dancers. On some nights, you'll see a band or singer performing. Others, you'll experience the sensual entertainment of the aforementioned dancers. But the sexiness of Bordel isn't just in the tantalizing and titillating performances.
Every aspect of the bar is designed to create an atmosphere that exudes sexual energy. This dimly lit club hums with red and gold hues, while the bartenders expertly craft intoxicating works of art. In Bordel, Chicago has a club that merges old-world eroticism with modern, uninhibited sexual freedom. The result is one of the sexiest spots in town and a surefire way to seduce hot Chicago girls.
Honorable mention clubs
The local club scene is massive, so we've got a few more chic ideas for meeting Chicago girls:
Coffee Lab is a haven for Northwestern's cutest girls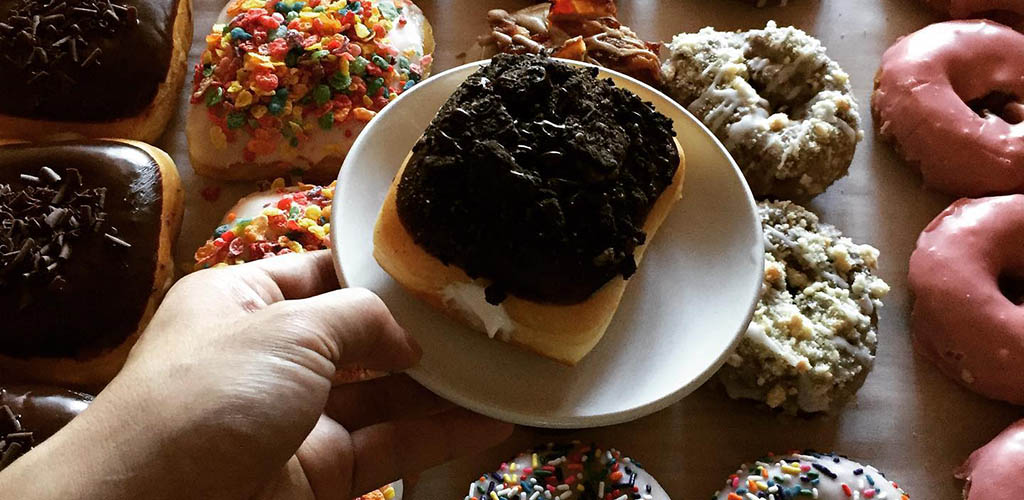 @Coffeelabevanston
We can't be the only ones who have a thing for nerdy girls. The smart cuties up at Northwestern make it worth taking the train up to Evanston. While college girls go to plenty of bars, if you really want to find their go-to hangouts, think coffee not cocktails.
Coffee Lab is one of the most consistently busy local spots in Evanston. It's a hip, globally conscious coffee house that appeals perfectly to the coed crowd. They also happen to brew a decent cup of joe. If you're a Northwestern student or just someone that's regularly in Evanston, Coffee Lab should be a regular haunt.
eHarmony is where single girls in Chicago turn when they're looking for love (try it free here)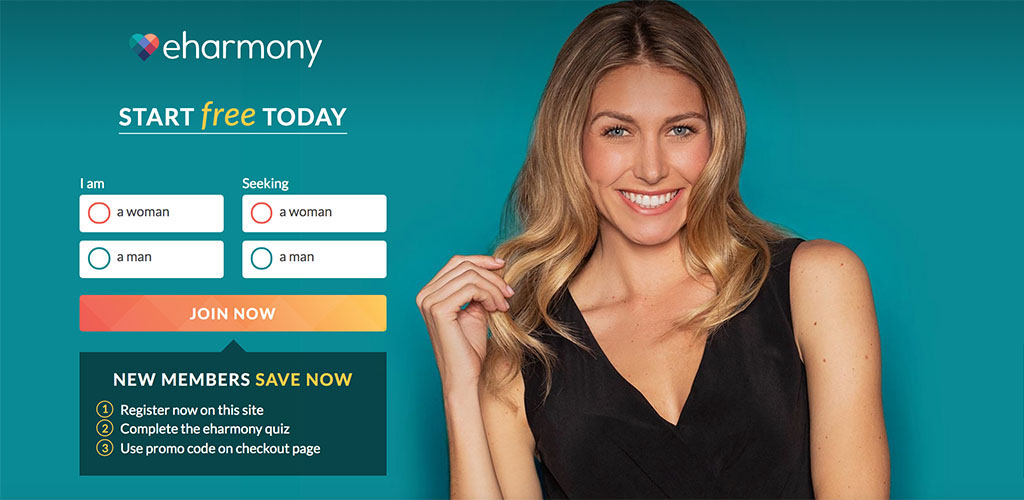 Not everybody is after one-night encounters. It really is possible to find true, lasting love in the modern era. We admit, though, it's not easy. Girls are guarded, always assuming guys are only after sex. That means even if you sincerely want the real thing, they often won't trust you. The best way to get around the mistrust is to prove you mean business. Sign up to eHarmony.
For 20 years, eHarmony has been tweaking the most sophisticated matching algorithm in the world. Lots of dating sites claim to have a good system for matching couples. eHarmony actually does. That's why 75% of all marriages that begin online start with this site. That is an impressive statistic no matter how you slice it. So, how do they do it?
First, you fill out a questionnaire when you sign up. It's an extensive sign-up process, which is what you want. That way, when you get your daily matches, you know they're real. eHarmony also helps facilitate communication, so it isn't ever awkward or uncomfortable to start a conversation. And since girls aren't just being bombarded by tons of random messages, they actually respond.
It's for those reasons that eHarmony has become the most trusted dating site in Chicago. It's far and away the best site we've tried for meeting and dating Chicago girls. If you're ready for a lasting connection, let eHarmony make magic happen.
The Best Place to Pick Up Girls in Chicago Might Not Be Obvious
We love bars and clubs, but those aren't the only places you'll meet sexy Chicago girls. In fact, if you keep your eyes open, you'll realize the ladies are all around. Here are a few more places you might not have realized are great for picking up girls.
Dark Matter Coffee is the best place to pick up girls in Chicago that isn't a bar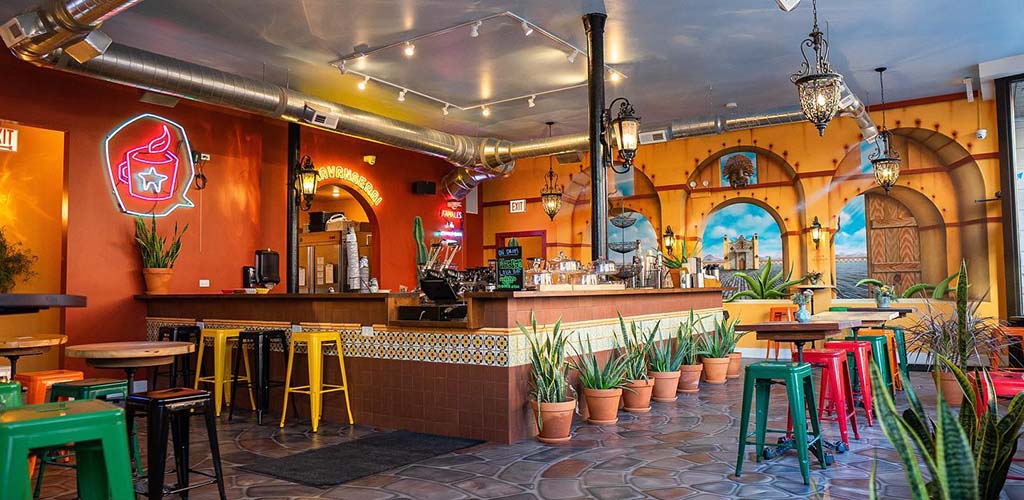 @DarkMatterCoffee
We already recommended a great coffee shop for picking up college girls. But coffee shops aren't just for nerds. These days, cool coffee shops give bars a run for their money in terms of serving the hottest Chicago girls. There are some great coffee bars in town, but Dark Matter Coffee bests them all.
Styled like a southwestern bar, this Belmont Avenue coffee shop has become the place to be while the sun is out. It's grown into one of the city's most reliable options for day dates, both because it's convenient and hip. If you can't wait until nightfall to pick up a girl, Dark Matter Coffee is your best bar alternative.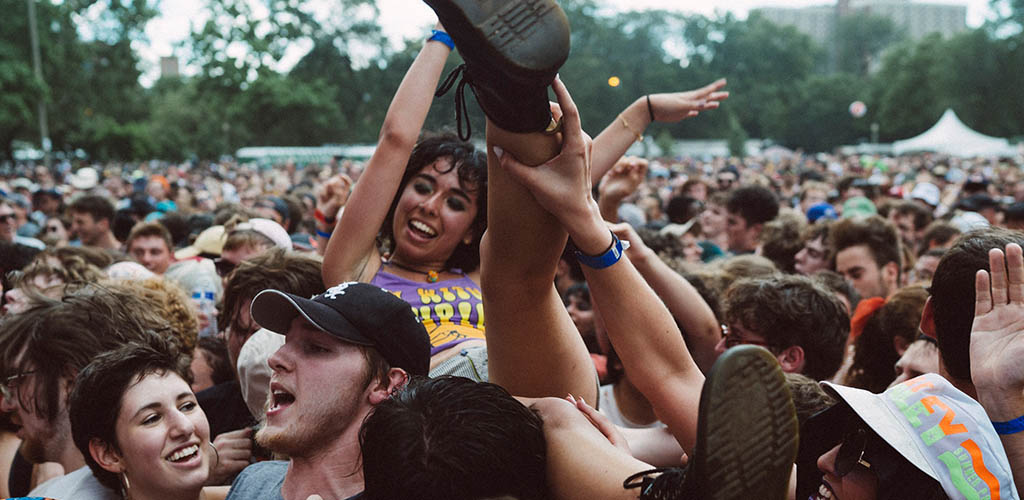 It may be sacrilegious to suggest there is a better music festival in town than Lollapalooza, but so be it. In terms of musical acts, your festival preferences are surely going to vary. But, if you're talking about the hottest girls in Chicago, Pitchfork Music Festival is music to our ears.
Year after year, all those indie music acts and hipster performers attract this city's sexiest crowds. Frankly, we don't even look at who's playing, we just go to wherever the hot Chicago girls are standing. Ignore the travel guides. Come summertime, there is no better view in town than the crowds at Pitchfork Music Festival.
Staying fit and healthy is paramount to maintaining an active sex and dating life. We don't care how charming your first date stories are. If you aren't taking care of your body, expect a lot of ignored texts. Hopefully you have a gym membership already, but if not, we recommend Planet Fitness.
The Streeterville location is not just a great gym. It's one of the best places to pick up girls in Chicago. That's because it's routinely packed, no matter time of day you're there. It's one of our favorite ways to stay in shape and pick up a few numbers from hot Chicago girls. Give it a try.
Tinder helps sexy guys and gals find each other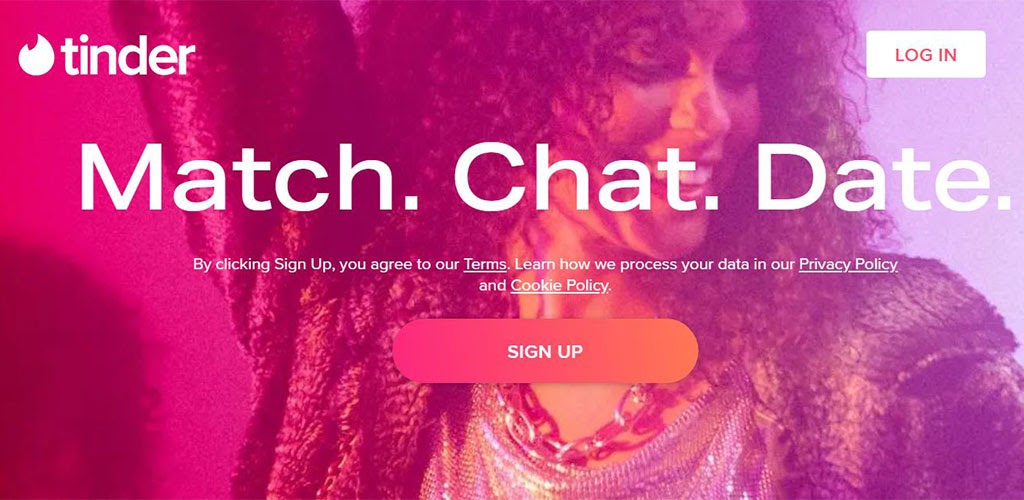 We'd be mightily surprised if there was anyone in Chicago who hasn't used Tinder yet. Your grandmother has probably swiped through a few times. In terms of phone apps, there are few that have been downloaded more – and then deleted later out of frustration.
It's quite simple: Tinder is how sexy Chicago girls and dudes arrange to meet each other. For the rest of us, it's like looking through an impressive catalog of things we'll never be able to afford. If you happen to be one of those Hemsworth-looking guys, you are going to love Tinder. If not, maybe work on creating a great Tinder bio and keep swiping. With so many girls on the app, you're sure to match with a handful!