Columbus has the distinction of being the second-largest city in the Midwest, just behind Chicago. With nearly 900,000 residents, our lively city has chiseled out one of the most exciting social scenes in the region. That means there are plenty of single women seeking men in Columbus, you just need to know where to look.
Whether you grew up here or you arrived for OSU, this city can always find a way to surprise you. From Bexley to Franklinton, there's more to Columbus than you might initially suspect. The bar scene obviously has a lot to offer, but we mean more than just that. If you're an eligible dude looking for single women in Columbus, the possibilities are endless.
Not sure where to start? We've done the heavy lifting for you by compiling this list of fantastic bars, clubs, coffee shops and much more. It's time you stopped living like you're out in Zanesville and start appreciating all this city has to offer.
Read on and let us know in the comments how are suggestions work out for you.
The Beautiful Single Women in Columbus Are Waiting
Sometimes it takes a fresh perspective to really appreciate what's special about your city. We're here to help you discover where to meet single women seeking men in Columbus.
Service Bar is one of our favorite date spots in Columbus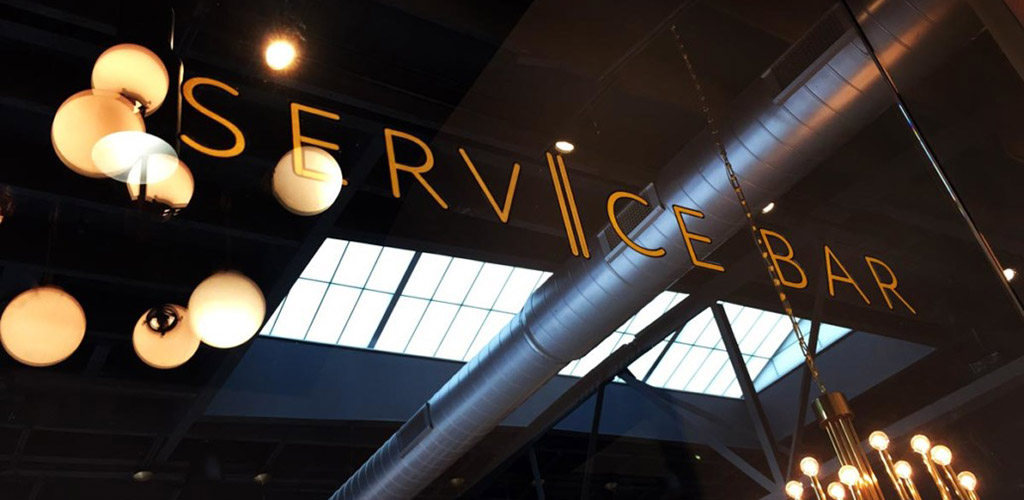 servicebarcolumbus.com
With a style and aura lifted from a hundred years ago, Service Bar on Courtland Ave is a local mainstay. Yes, you'll find families here for the excellent and eclectic menu, but this distillery is also a hip date spot. As an offshoot of Middle West Spirits, this is the place for some of the most luxurious cocktails in town.
What makes Service Bar such an ideal place for meeting Columbus single women is the atmosphere. It's warm and inviting, but with just a touch of sensual possibility. You feel it from the moment you walk in. We like to recommend meeting for dinner here and then suggest sticking around for post-meal drinks. It's a surefire date winner.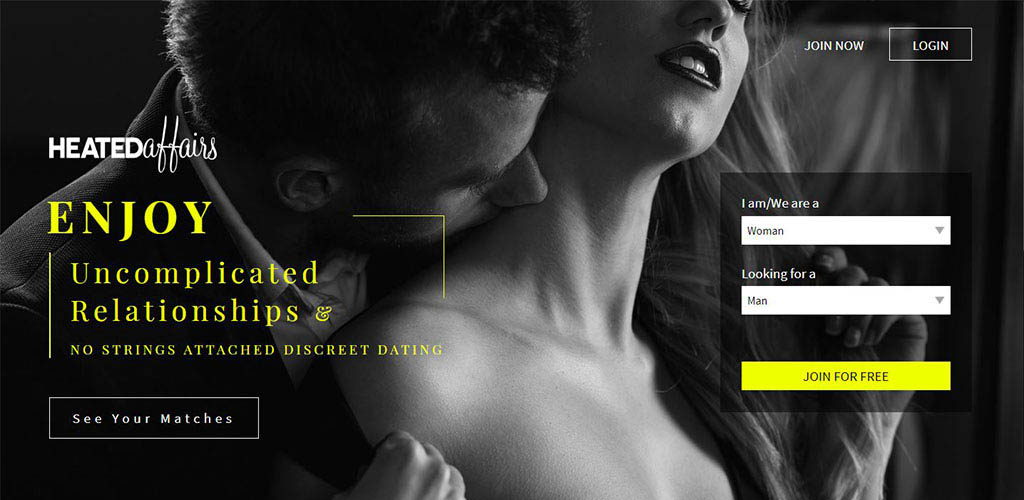 We live in the best time in history. It's hard to dispute that assertion when you consider how easy online dating has made things. There's no longer a need to kill wild animals or perform reckless feats of strength to woo a partner. Just get online and make your presence known. It really can be that easy, at least if you're using Adult FriendFinder.
AFF is the original casual fling site, having been created in the 90s. Over the last decade and a half, it has cemented its status as the most-established site of its kind. Having 90 million active users will do that. It also always makes it to our list of the best sites for casual flings.
Adult FriendFinder is the best site in Columbus for one-night encounters and no-strings-attached relationships.
Unlike the more recently created apps, AFF is a website for anybody. You don't have to be sporting six-pack abs or look like Brad Pitt to score. It's truly the site where anyone can get laid, if that's what you're after. It makes it simple, too, by allowing searches by distance, kink, cup size and more.
Every year, we update our list of the best hookup sites and apps on the market. And every year, Adult FriendFinder continues to show up the newer, flashier competition. So if you're just looking for something casual, try the site most users would choose over any other.
Hofbräuhaus gives you space to be yourself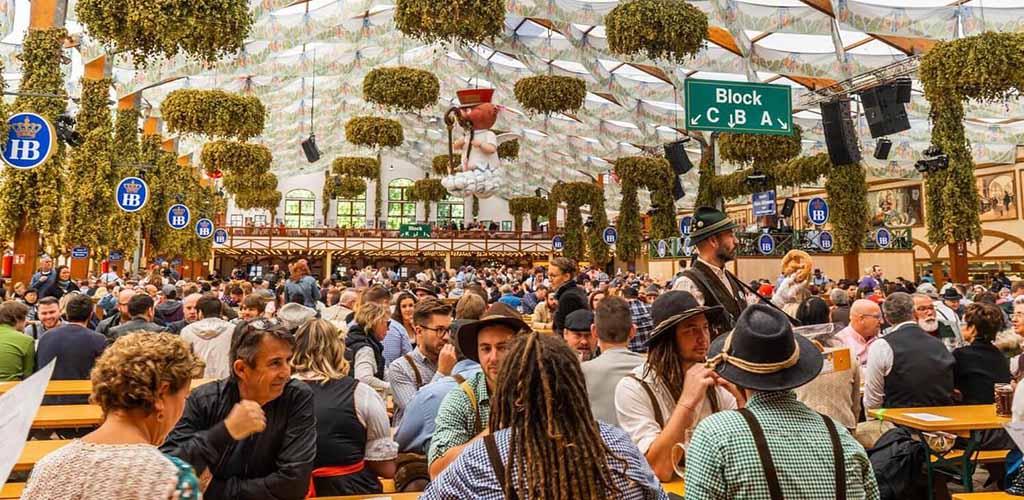 @hbhcolumbus
The beer hall has long been a traditional meeting place for communities and neighborhoods. It provides the wide-open space for big gatherings with room for breaking off and chatting one-on-one. Those are exactly the reasons Hofbräuhaus in Grandview Yard is ideal for meeting single women in Columbus.
Stop trying to meet people in overcrowded bars and try a place with a little elbow room. With long tables in the indoor beer hall and the huge beer garden, Hofbräuhaus is perfect year-round. It's great whether you're on a casual date or you're hoping to get to know someone better in big groups.
Cougar Life introduces you to the sexiest older single women in Columbus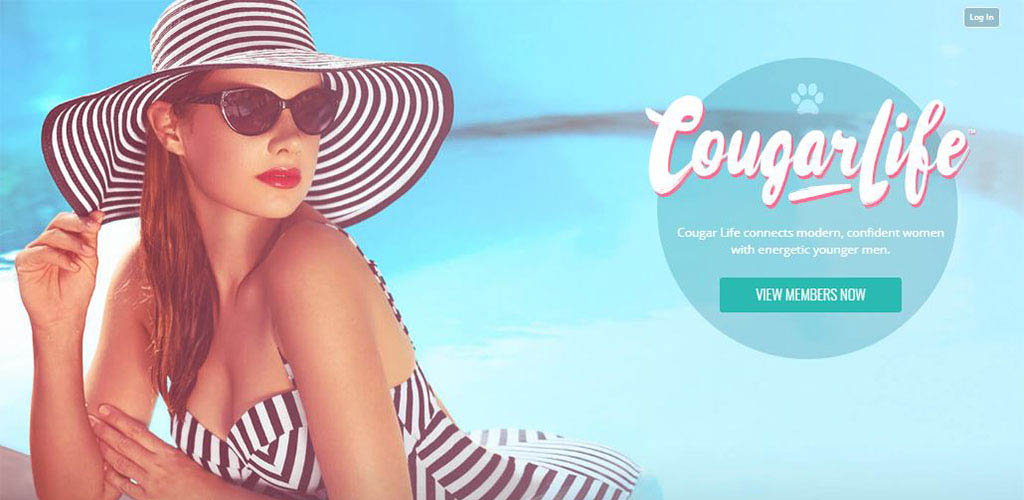 It might be fun, but eventually dating OSU coeds gets a little dull. We've always believed that the sexiest, most rewarding relationships were with women of experience. That's why we prefer meeting women over 35. For that purpose, the highest-quality online option is the incomparable Cougar Life.
This site is dedicated to connecting mature women with the men who truly appreciate them. Maybe you're a college guy who wants to have the best sex of your life. Maybe you're an older man yourself, and you just want to have a real connection. Whatever your reasons, it's time to join Cougar Life's 7 million users for the easiest way to meet older women.
Women over 35 turn to Cougar Life because it's easy, safe, and free of judgment. At a club, such women never know if a guy will think it's weird if they hit on him. There's too much risk of embarrassment and rejection. A woman like that doesn't want to waste her precious free time on the uncertainty of a bar. So she signs up to Cougar Life.
With users in cities all over the country, Cougar Life regularly tops our annual ranking of the best cougar sites. Sign up today and you'll be able to meet Columbus single women tonight. You'll even be notified when someone checks out your profile, so you'll never miss a connection. Why would you try anything else?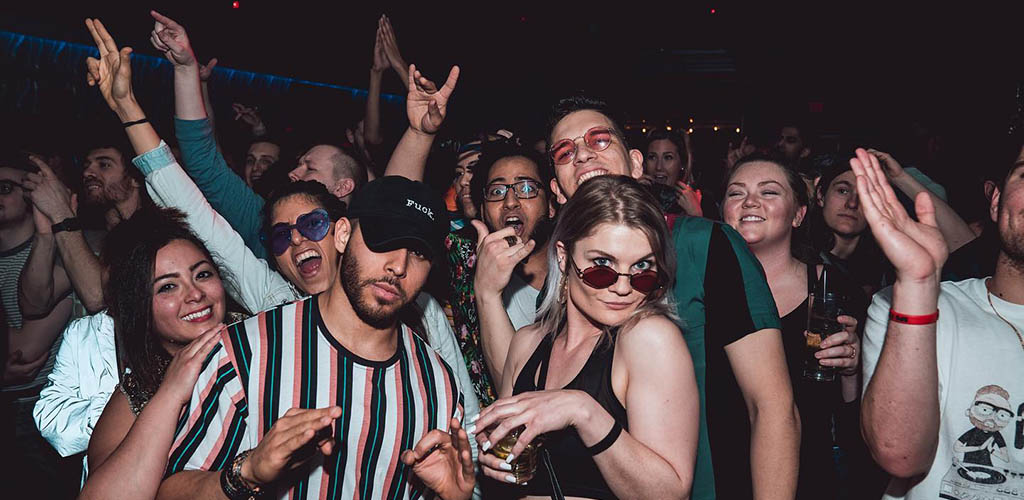 @dahlianightclub
Of all the options for meeting single women in Columbus, none offer more options per square inch than dance clubs. With their jam-packed dance floors and rowdy crowds, you won't find more eligible ladies anywhere else. For our money, the best dancing in the city–and most attractive women–can be found at Dahlia Nightclub.
A dance club can be a bit of a challenge if you're trying to meet someone new. After all, with the loud music and constant activity, it's not exactly ideal for conversations. But that won't matter if you have the moves. The trick to meeting someone at Dahlia is bringing your confidence and style. Trust us: that's all it takes to get that all-important phone number.
eHarmony has the best track record of any site for creating true love matches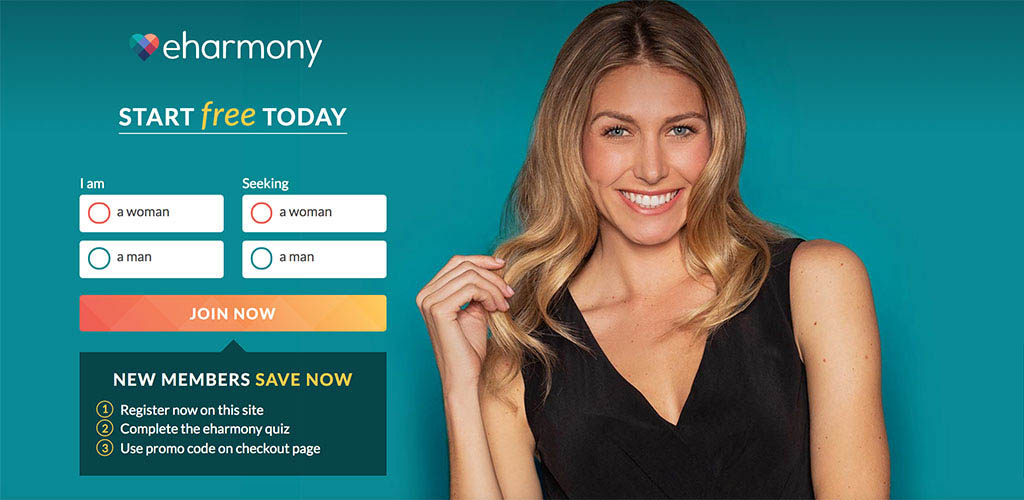 For more than two decades, one website has been proving that true love can be found online. Of its 33 million members, 69% of men and 71% of women meet their spouse within a year. Does that sound too good to be true? We thought so too, at first. Then we signed up to eHarmony and had our best results for dating women.
eHarmony is the best-known dating site in the country, creating 15 million matches a day. The gender ratio on the site is extremely even, meaning your odds are as good as they can get. They have created the premier dating site by focusing on quality over quantity and ensuring members find real connections.
They do that with a proprietary algorithm they've developed over 20 years. Everyone fills out a detailed and thorough questionnaire upon signing up. As a result, when you are matched with someone, it's the real deal. Your matches know you have real things in common. You won't waste your day sending out 50 messages and hoping one person responds.
If you're ready for marriage, it's time to try the best site for meeting single women seeking men in Columbus. After all, 75% of marriages that start online began on eHarmony. Those are the kind of odds you want for your love life.
Snap Fitness will shape up your love life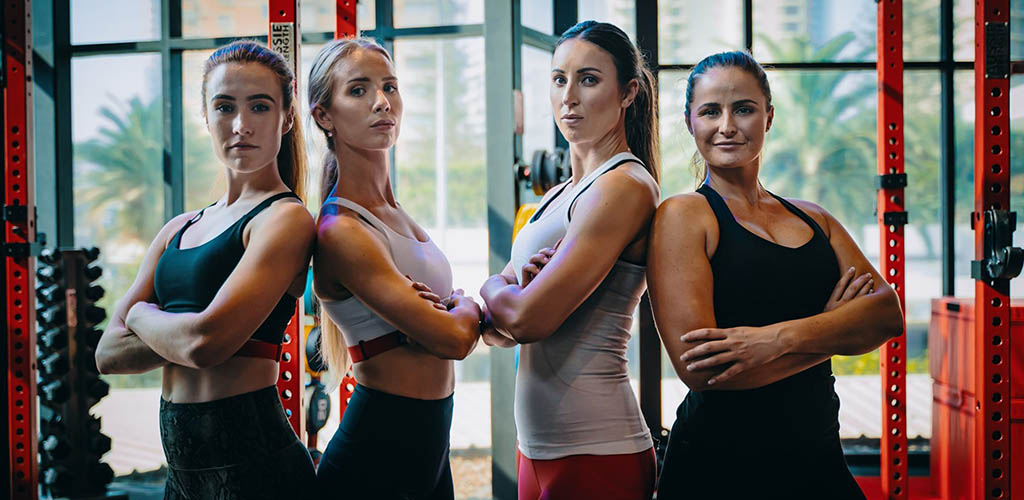 @SnapFitness247
The trick to reawakening your love life after a period of stagnation is getting active. If you've let your singledom make you a bit mushy in the middle–we've all been there–get to the gym. Snap Fitness, specifically. Sure, it's important to stay fit and healthy. But the gym is also an underrated social hub, and Snap Fitness is welcoming to people of all strength levels.
Before you think we're suggesting hitting on every woman at the gym, let us be clear. We're not saying you should try out all your classic pick-up lines on every attractive person you see. But the gym is a social environment, and it's one where a casual conversation can be had easily. Get off your lazy butt and put yourself back out there.
Callahan's is a two-in-one Columbus special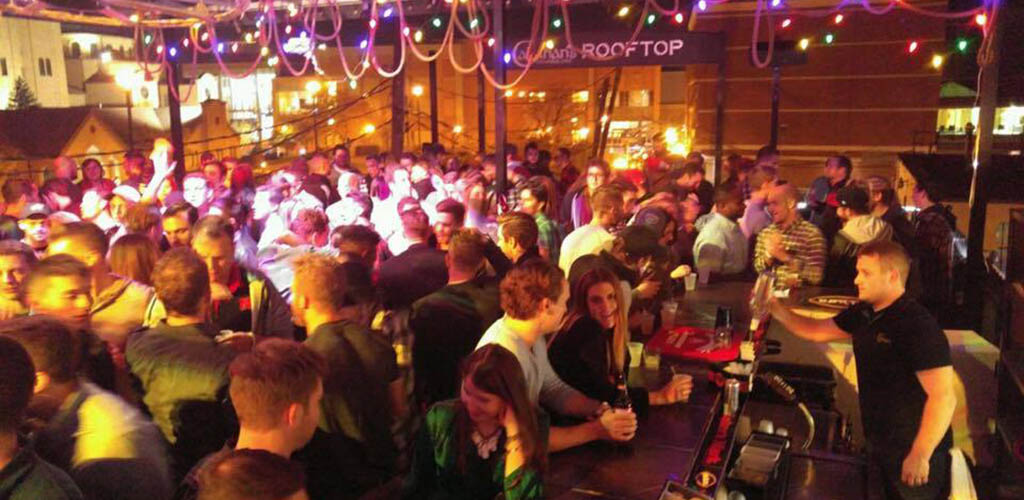 @CallahansColumbus
If you've worked up a proper thirst, we recommend heading over to Callahan's. Sure, the downstairs sports bar is decent for meeting people, but the real action is upstairs. This rooftop patio lounge is one of our favorite locations in the city, period. With its mix of special events–Fridays are Ladies Nights–Callahan's is always hopping.
More than just another bar, Callahan's mixes the cool intimacy of a lounge with the energy of a club. It also draws people in like few other spots in the town, especially on a warm night. Some nights, the spot is overrun with Ohio State girls. Other nights, you'll find a more mature business crowd. Whenever you arrive, though, it's always a fun time.
More Ideas for Meeting Single Women Seeking Men in Columbus
Finding that special someone requires patience, persistence, and a willingness to try new things. Here are a few more out-of-the-box ideas for meeting single women in Columbus.
Pre-Dating has tons of single women seeking men in Columbus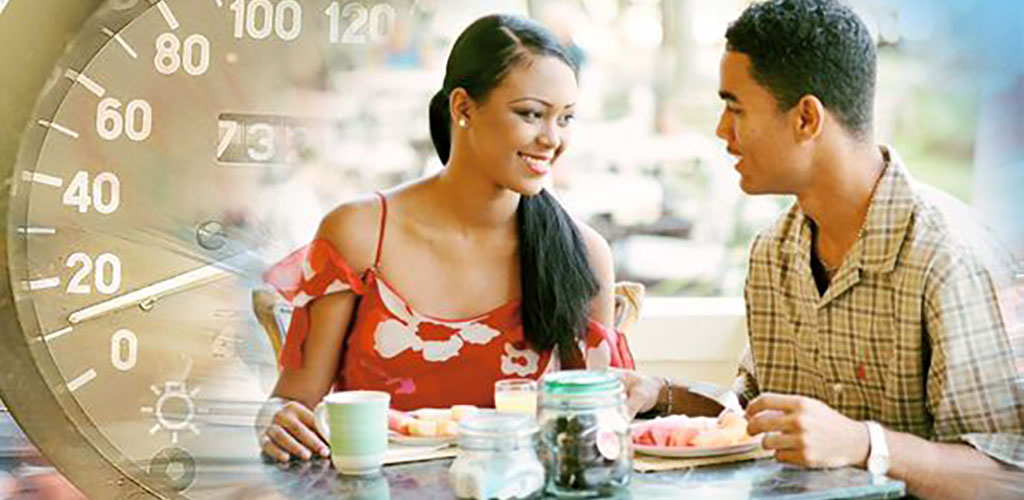 @predating
Eventually, everyone gets to that place where they're sick of the games and want to cut to the chase. You've tried every dating app, gone to every bar, and still you haven't found that one. It's only natural to tire of the rigamarole. When you've reached that point (or even before you get there), try speed dating with Pre-Dating.
The benefits of speed dating are numerous. For one, the Pre-Dating event nights are casual and fun. You will be assured to meet multiple people who share your interests, and you'll do it all without pressure. Honestly, there's no reason to wait until you're tired of the scene. Speed dating is a smart choice for anyone ready to find love.
Upper Cup Coffee is your new favorite daytime date spot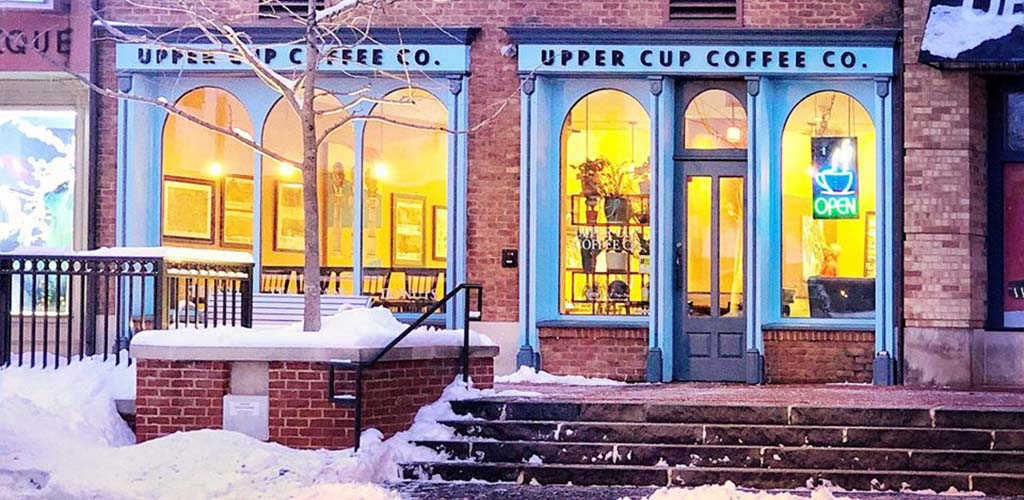 @uppercupcoffeecompany
In our experience, coffee shops are essentially just as successful for dates as any bar. You get to have a real conversation without all the noise and distractions. The barista also doesn't care if you spend all day there. So in those situations where we're meeting someone for a day date, we always recommend getting coffee.
There are plenty of nice cafés in town, but our go-to day-date option is Upper Cup Coffee. With its homey, brick-wall interior and spacious seating, count on a warm conversation to go with your hot coffee. If you're a coffee fanatic, their finely crafted brews will also impress. Try it out and you'll soon see why the coffee house is the best place to spend an afternoon.
Danceville U.S.A. will stop you tripping over your own feet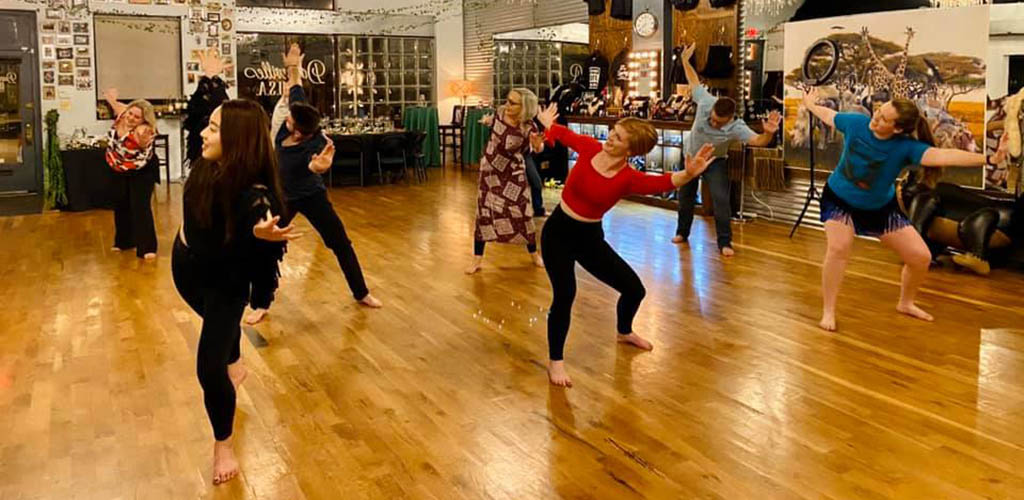 For many people, being single (especially for a long time) can take a toll on their confidence. When that happens, it becomes hard to convince oneself to go out and be social, let alone try new things. If you feel that's you, then we're here to tell you the worst thing you can do is sit at home. Get up. Go out. And learn to dance.
Yes, dance. Sign up for classes at Danceville U.S.A. and you'll soon find out why so many people love dancing. Their dance classes are chock full of single women seeking men in Columbus. It's a relaxed studio for people of all experience levels. After only a few classes, even if you've never danced before, you'll reclaim your confidence and have made new connections.