Are you ready to meet some of the most gorgeous single women seeking men in Phoenix? Then you're going to need to know exactly where to start looking. Coming across gorgeous women who are interested in a one night encounter or a romantic relationship is all about knowing which spots to frequent. This can especially be a challenge if you're stuck in a rut and always going to the same bar or club. That's why we've come up with a sure-fire guide that will help you get lucky.
We've checked out the bars and nightclubs in areas like Downtown Phoenix and Scottsdale to get a feel for the vibes. We even took the time out to find out where all of the Phoenix College students go to party. Our list is a proven guideline of the bars, clubs, and websites that have worked for us every time. Our recommendations will help you meet some of the hottest single women in Phoenix.
Phoenix women know how to party, so if you show up to the right spots you'll be treated well. By the time you get through our list, you won't believe how you never tried these spots before. As always, let us know if you've found success at any spots we've missed by leaving a comment below.
Where to Meet Single Women Seeking Men in Phoenix
Our list starts off with the places that have gotten us lucky time and time again. Some of these spots are well-known while others are more secret. However, when it comes to the best places to meet single women in Phoenix, these remain our favorites.
Cobra Arcade Bar is a fun spot to grab a drink and enjoy the nostalgic video games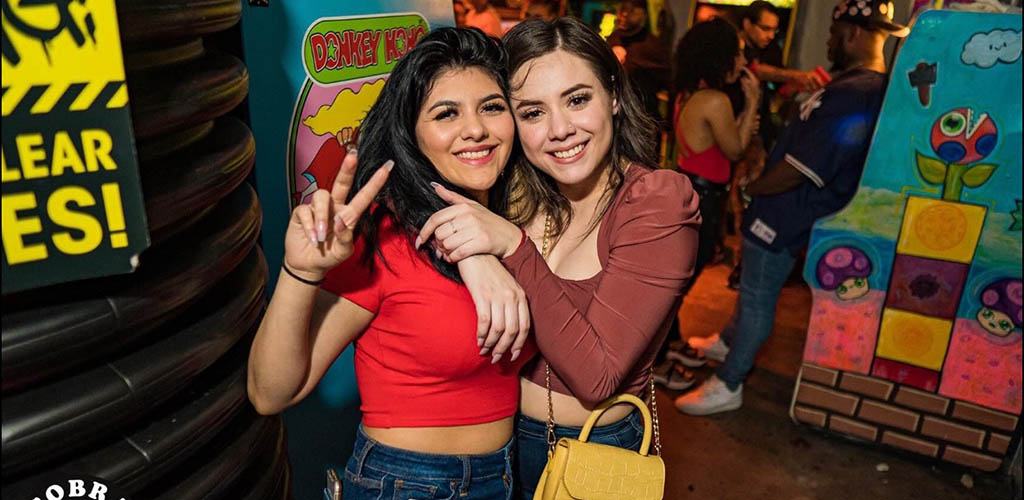 @cobraarcade
Located in the Downtown Phoenix Arts District, Cobra Arcade Bar is an awesome spot to grab a drink on the weekends. What makes this place so special is the nostalgia factor that they've managed to pack in. The bar has 35+ vintage arcade games in the rotation that attract a fun crowd of single women.
The bar has amazing drink specials as well. We've noticed that the drink specials and the awesomely inventive cocktails attract lots of cute women. Our advice? Grab a drink from the bar and the scope out the video game situation. Challenge a cutie to a game and raise the stakes on what the winner gets. We promise you won't go home alone if you play your cards right.
Adult FriendFinder is the easiest way to meet interested single women in Phoenix (try it free)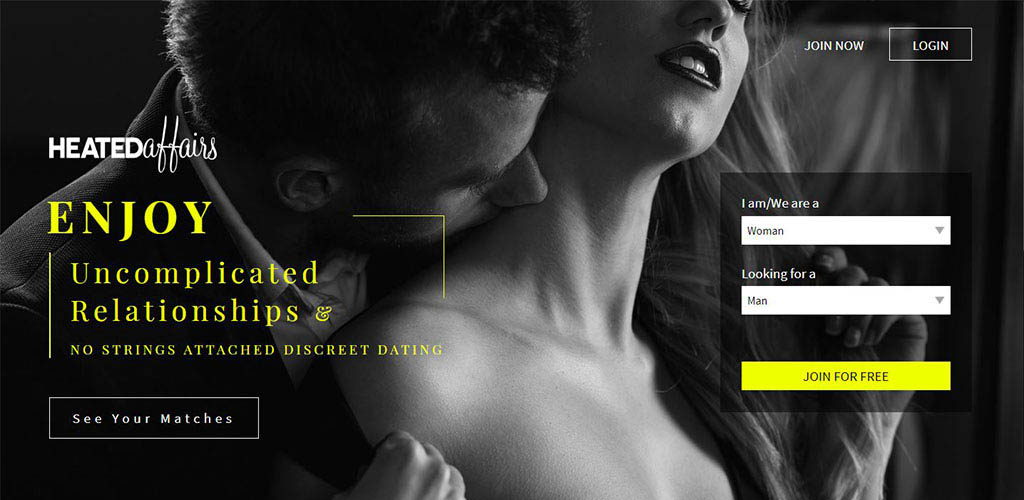 If you're looking for some casual adult fun, then you need to try out Adult FriendFinder. This is the one website that has been reliable for us throughout the years. The site works great for guys who are interested in casual flings and nothing more. There's really no easier way to meet single women seeking men in Phoenix. There are around 90 million active users currently on the site. That means that finding a hottie to have a good time with is just a click away.
Having been around since 2006, the site has also managed to establish a reputable brand. We've yet to run into any catfish accounts or fake profiles of someone pretending to be someone they're not. Unlike most other dating apps, users on Adult FriendFinder don't hyper fixate on looks or youth. Since you can also filter through users based on distance, kink, cup size and more, you'll quickly find the perfect one-night encounter. There's a reason why it winds up on our list of the best hookup apps and sites year after year.
So if you're ready to meet the kinkiest Phoenix single women who are looking for a good time, then sign up for a free trial of Adult FriendFinder.
Try Adult FriendFinder For Free!
If you're tired of wasting your time and actually want to meet single women who mostly just want to hook up you need to
try Adult FriendFinder's trial here
. We haven't found a faster or easier way to meet women that actually want to head to bed fast, especially for more normal guys (not models). If you want results check them out for free.
Phoenix single women love to drop their hottest dance moves at Maya Day and Nightclub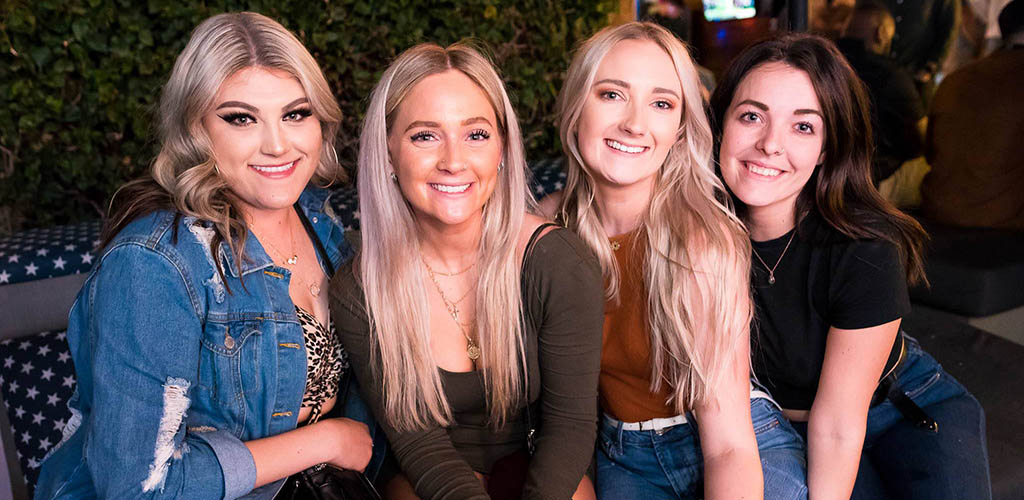 @MayaClubAZ
Maya Day and Nightclub is the only Vegas-style nightclub in the Scottsdale area. At Maya Day and Nightclub, you'll be able to catch some of the hottest live entertainment DJ acts. The club is always booking some of the best names in the industry. On top of that, the club is open both during the day and night. That means your chances of meeting single women seeking men in Phoenix doubles by coming here to party.
The daytime pool party is always hot! You'll see gorgeous women in swimsuits hanging out, drinking, and having fun. If you're good with your feet then you won't have a hard time having a good time here. Grab a drink and then check out the area. Get ready to flirt with some of the hottest women that Phoenix has to offer.
If you're looking to date an attractive woman over 35, then Cougar Life is a reliable option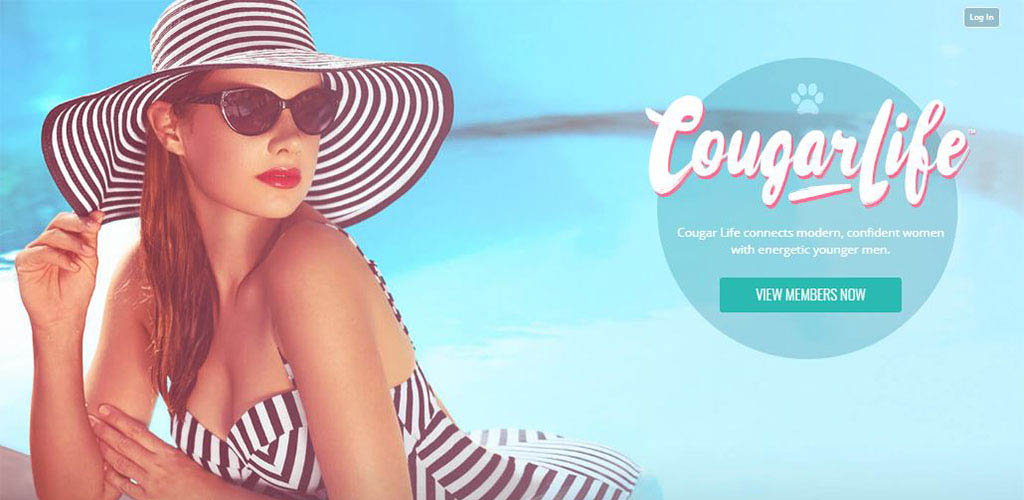 Do you find older women irresistibly sexy? If the answer is yes, then you'll want to try out Cougar Life. One of the biggest barriers to meeting older women in person is the social stigma surrounding it. A lot of older women tend to be hesitant to approach a younger man in person. After all, the fear of being rejected is very real for them. Another huge drawback is that many older women are also often too busy to frequent bars and nightclubs. On Cougar Life, we've noticed that older women are consistently more open to approaching younger men.
Cougar Life is the easiest way to meet attractive women over 35 for many men. The site is perfect for younger men who want to meet older women, but also great for older guys interested in single women over 35. For this reason alone, Cougar Life ends up on our list of the best cougar dating sites. This is the one website that has a huge concentration of older women looking to have fun with younger men. It also has some of the hottest single women in Phoenix. On top of that, the site has an amazing feature that immediately notifies you when someone looks at your profile. There's no way to go wrong on Cougar Life.
So if you're ready to have fun with a sexy older woman, give Cougar Life a try!
Char's Has the Blues is a lively place to catch amazing live blues music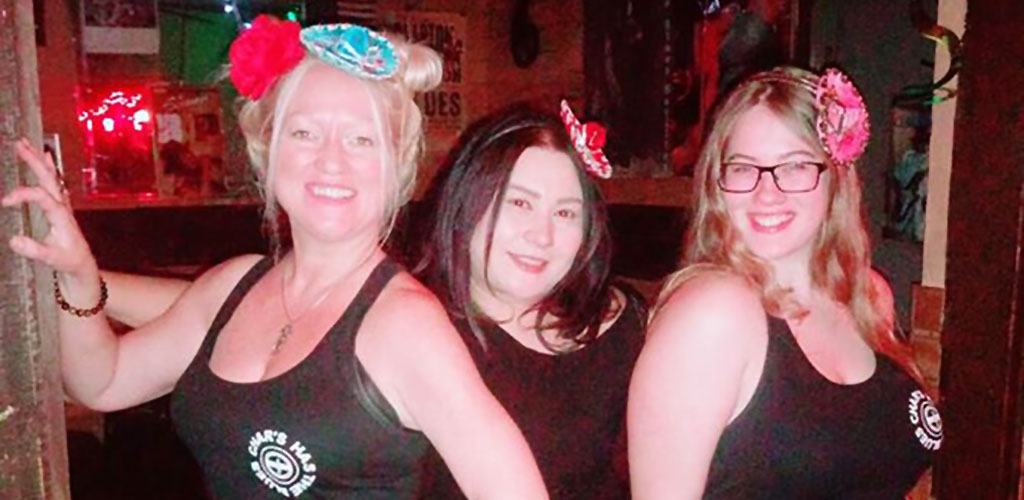 @charshastheblues
When you're in the mood to catch fantastic live blues, R&B, soul and funk, then you need to go to Char's Has the Blues. This awesome nightclub offers up amazing live music nights every day of the week. The crowd that comes here to enjoy the music is always fun and laidback. We've met some pretty cool women while grabbing a drink here.
The club is a bit more intimate than most. So if you're not in the mood to go to a strobe-filled nightclub then this is your best bet. The dance floor is cozier too, which is perfect if you're looking for that kind of vibe. Overall, this is a great nightclub if you're looking to hold a conversation with great music and awesome drinks.
Phoenix single women love to grab a drink and mingle at Arizona Wilderness DTPHX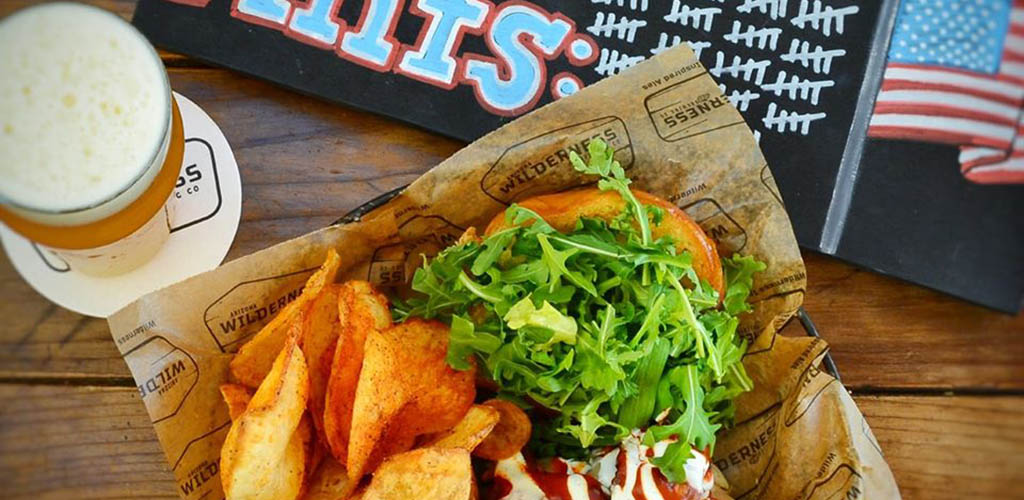 @azwilderness
Arizona Wilderness is a local beer garden where we always have the best luck. This is a great place to grab a beer and kick back. The beer garden offers up handcrafted, artisanal beers that are pretty fantastic. On top of that, the food menu here is good as well. You'll find that the menu is an elevated version of typical bar food.
The beer garden features lots of communal outdoor seating that makes flirty easy. You don't have to feel shy about sitting at a random table with a gorgeous woman. We've met some hot Phoenix single women here who were waiting to meet someone for a good time. So take advantage of the friendly atmosphere and communal seating to meet your next one-night stand.
eHarmony is the best site if you're looking for a long-term relationship with single women seeking men in Phoenix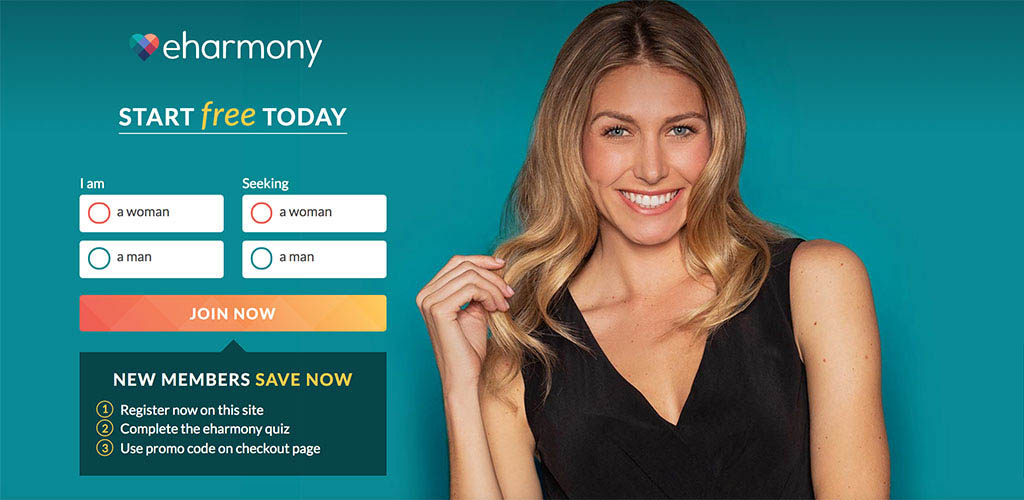 When it comes to finding a real relationship, eHarmony is the best place to start. While sleeping around can be a lot of fun, sometimes the act gets old. If you're looking for someone to call your own, then eHarmony can help make that happen. It's currently one of the most well-known dating sites throughout both the US and Canada. eHarmony is only the only site with 75% of marriages beginning on their platform.
Also, unlike many other apps, eHarmony actually makes the sign-up process count. They take the time out to get to know your wants and needs. There's an entire process for signing up that involves answering a bunch of short questions that narrow down what kind of women you're looking for. This helps you to stand out as much as possible and guarantees that you'll find the ideal matches for you. eHarmony's 20 years of data also make it far more likely for you to meet the right one.
The statistics and the elevated sign-up process really do speak for themselves. Each day on the site, there are 15 million matches made. So why not be one of them? So give eHarmony a try if you're ready to meet your other half.  You won't believe how many available, gorgeous single women in Phoenix are out there looking for a relationship.
Meet lots of fun and interesting women while learning to dance at Dance Fusion AZ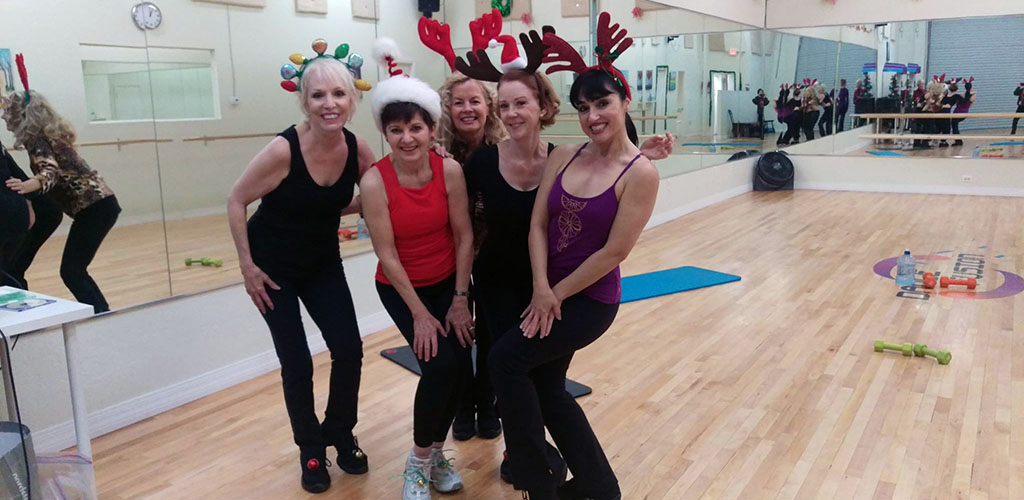 @dancefusionaz
Tired of completely striking out when you try to bust a move on the dance floor? Then you're going to want to look into taking some dance lessons. Luckily, Dance Fusion AZ offers up a variety of adult group dance classes that you can participate in. Dance classes are a great way to get to know new people in a short span of time.
For starters, everyone in the class is mingling and getting to know each other. Along with that, you'll be switching dance partners throughout the lesson. This gives you the perfect opportunity for small talk with a bunch of different women. You'll immediately know if the chemistry is there or not from the beginning.
More Great Places to Meet Single Women in Phoenix
Head to these spots after you've sufficiently tried out some of the others: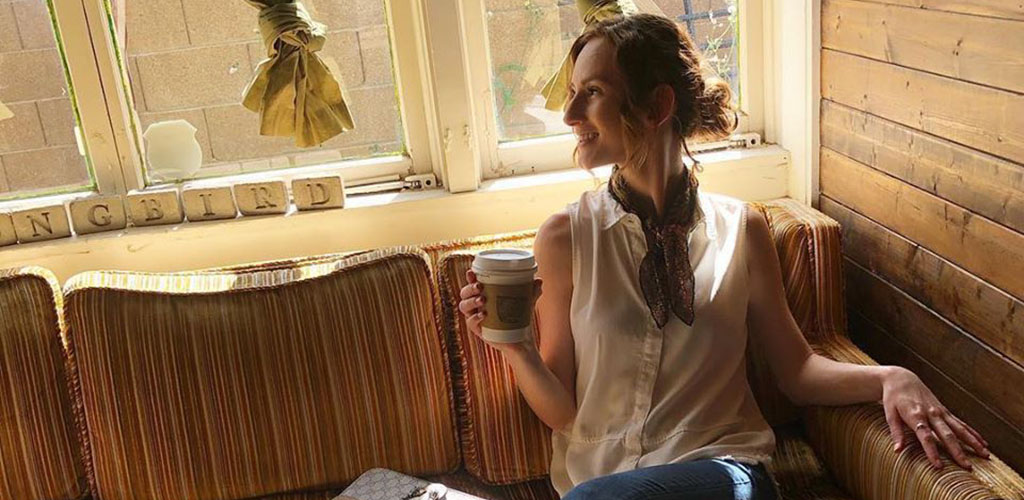 @SongbirdCoffeeHouse
Songbird Coffee & Tea House is a cozy local cafe where lots of single women seeking men in Phoenix come to grab their caffeine fix. Coffee shops are the perfect environment for meeting someone new. Unlike bars and clubs, women don't often have their guard up while at the coffee shop. Songbird Coffee makes it even less likely for them to be guarded with its cozy couches and overall friendly atmosphere.
Order an espresso and then make yourself comfortable. Find a cutie who's caught your eye and ask her about the book she's reading or music she's listening to on her phone. There are lots of ways to break the ice at Songbird.
Speed Phoenix Dating could help you meet someone in a matter of minutes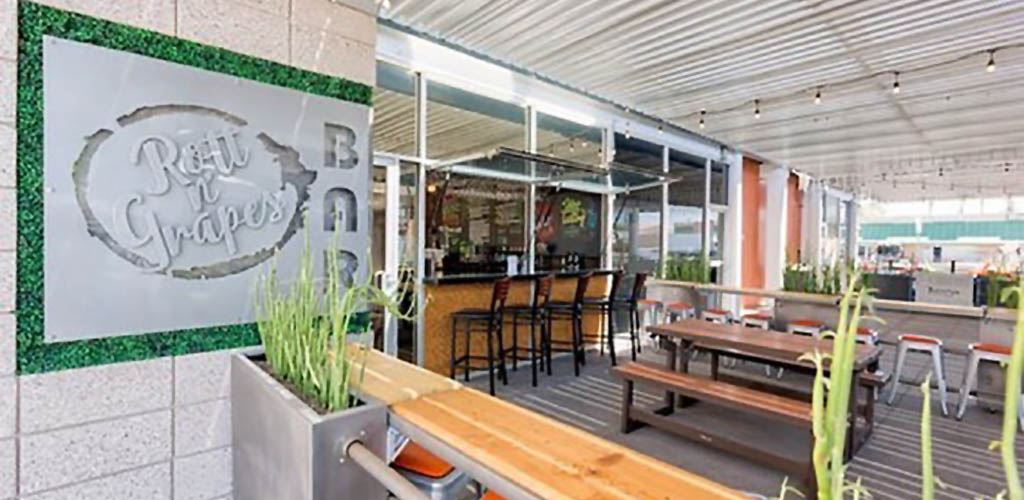 @mycheekydate
Speed dating is a fun and unconventional way to meet someone in a quick and non-committal way. Why waste time and money on an entire movie and dinner when you don't even know if you like the person yet? Speed dating takes all the pressure off the situation and lets you immediately know if you click or not. This is an easy way to meet available women who are looking for fun in their lives.
Speed Phoenix Dating is a service that hosts speed dating events in the area. All you have to do is choose the speed dating event you want to attend and then purchase your tickets for it. Once you're at the event you'll quickly see how easy the process is. You'll have six to seven minutes to interact with your date before moving on to the next one. We highly recommend trying out speed dating at least once!