If love (or something like it) is what you seek, Toronto is the best city in Canada to find it. Ranked No. 1 in Canada and 24th worldwide, Ontario's capital beat out Montreal and Vancouver not to mention Washington D.C., Detroit and Atlanta for finding love. So no doubt you'll find a lot of single women seeking men in Toronto!
It's ranking is likely due to the fact that 82% of Toronto residents between the ages of 15 and 29 are single. The data, which comes from relocation platform Movinga, also indicated Toronto is a great place to try online dating. Scoring an impressive 9.5 out of 10, Toronto placed second overall worldwide.
If you're a guy living in Toronto who's looking for some female companionship, we have even more good news for you. Single women outnumber single men. There are 705,980 single ladies in the city compared to 683,305 single guys.
Those are pretty good odds and, when combined with our advice, you'll be meeting amazing single women in Toronto in no time. After all, you don't need to be a University of Toronto grad to know how invaluable it is to get a few pointers from the ones in the know.
From Yonge and Eglinton to Liberty Village, we've scoured the city for the hottest spots and best apps to help you meet women.
Our list of bars, hotspots and app recommendations was formed out of our own personal successes. So, if you want to meet single women seeking men in Toronto, keep reading. We guarantee this article will help you change your luck.
Meet Single Women in Toronto at These Places
Let's begin by talking about where we've scored most often in the past year. Not only are these the best places and apps we've found for meeting single women in Toronto, we know you'll love them too.
There's always lots of sexy single women seeking men at Baby Huey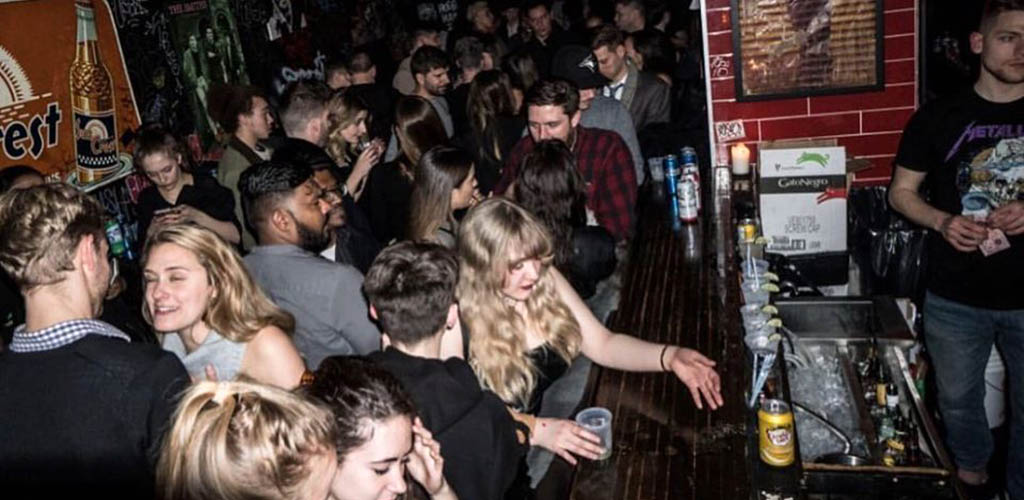 @BabyHueyLovesU
Baby Huey, which reopened in 2016, is a great place for meeting singles from all walks of life. This bar always attracts a loud and cheerful group for its regular DJ sets and drink specials.
Hip hop and top 40s are the music of choice here and, along with the cheap drinks, it draws a large crowd. From 20- and 30-something singles to more mature party-seekers, the vibe is usually friendly whether you're sitting at the bar drinking and chatting or hitting the dance floor at the back of the club.
If you're not in the mood to dance, you may find some ladies hanging around the bar watching Dirty Dancing, the movie which is on a constant loop on the TV there. Between the loud music and the crowd, you can also expect to do a lot of mouth-to-ear conversations—something that can really work in your favour if you're trying to cozy up to a cutie.
Adult FriendFinder is great for meeting single women in Toronto looking for casual fun (sign up for free)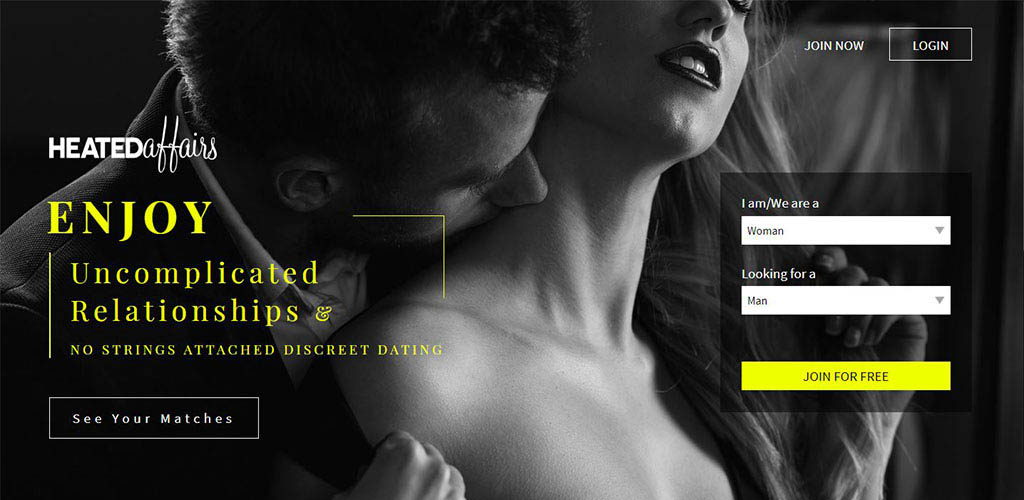 If you're looking for some sexy romps with some frisky women, then Tinder isn't going to cut it. Instead, turn to Adult FriendFinder (AFF), one of the best sites for finding casual flings in Canada. With its vast user base of more than 90 million people, finding some great matches isn't hard. Perhaps that's why the majority of single women in Toronto looking for some nooky use AFF.
Another bonus for male AFF users is that they don't need to have a perfect face or six-pack abs to find willing partners. That's because women using this site are more focused on finding partners with similar sexual interests.
AFF users run the gamut when it comes to age. But if you're looking for a particular bracket, its search function will do the trick. Simply type in '35-year-old women looking for younger men' or whatever your preference is, and see what pops up. It's much easier than scrolling through hundreds of irrelevant profiles.
There isn't an easier way for most guys to meet women who just want to head to the bedroom.
AFF has been in the business for well over a decade. So you can rest assured your information is safe in its hands. Not only is it the best adult app around, but it also continues to be our favourite site for single women looking for bedroom romps.
Whether you want a Toronto single woman for an ongoing casual relationship or prefer a series of one-nighters, you can find it on Adult FriendFinder. So why not take advantage of the free sign up and see what it's all about?
Try Adult FriendFinder For Free!
If you're tired of wasting your time and actually want to meet single women who mostly just want to hook up you need to
try Adult FriendFinder's trial here
. We haven't found a faster or easier way to meet women that actually want to head to bed fast, especially for more normal guys (not models). If you want results check them out for free.
Meet hot music lovers at Supermarket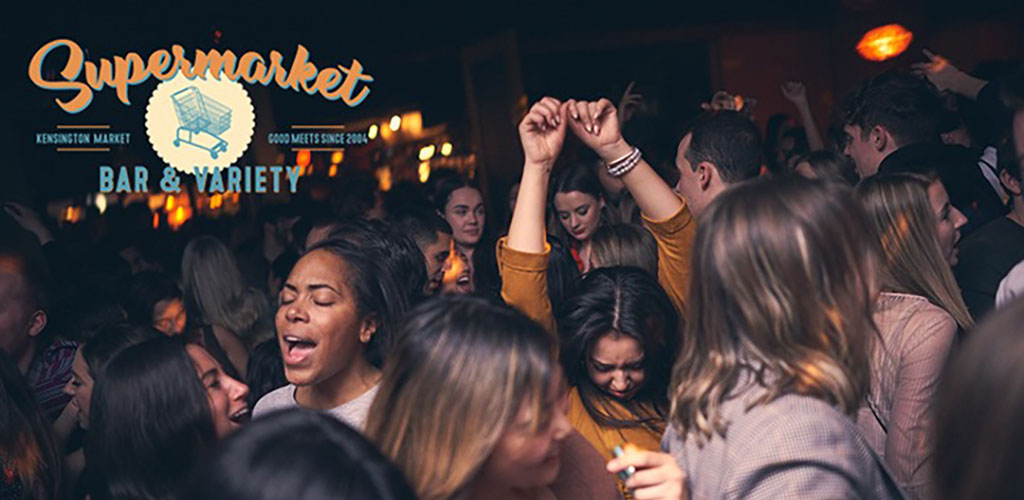 @supermkttoronto
A restaurant by day and a club by night, Supermarket hosts a variety of events from live indie bands and comedy acts to open mics and songwriting evenings. Friday and Saturday nights are all about cutting loose, though, and that is when the dance party begins.
Known as a prime pickup scene on the weekend, the dance floor is always crowded with single women seeking men in Toronto. And with a capacity of 400, finding a sexy, single lady isn't hard.
Supermarket attracts a variety of people. Although the average age at this club is around 30, there are a lot of 20-somethings in the crowd too, so you should have your pick when it comes to age preference.
Open Thursday through Saturday from 7 p.m. to 3 a.m., your best bet is to hit this club around 10 p.m. That way you'll be early enough to avoid a big line up without having to wait around forever for the party to start.
Hot Toronto single women over 35 are connecting with younger men on Cougar Life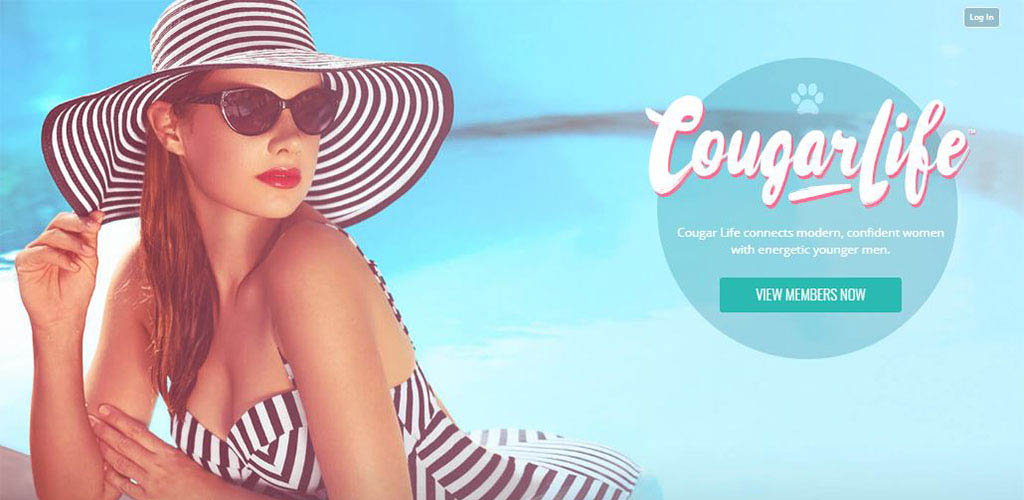 If you like sophisticated women and women who are settled in their careers and know who they are and what they want, a sexy older lady will be your cup of tea. And there are always a lot of hot single women in Toronto on Cougar Life. Used both as a dating app and an app for finding quick flings, Cougar Life is the most popular site of its kind. With a membership base of more than 7 million active profiles, it continues to be our top choice for meeting older women.
You may be wondering why we're singing this app's praises so much. It's simple really. If you're into older women, it's easier to meet them on the app than it is at bars or a club. Let's face it, not many women over 35 are going out to party on a regular basis. Most single women in this age bracket are moms, career women, or both. So their priorities are different than those of gals in their 20s.
We're not saying they aren't interested in meeting men. But they don't have as much time to pursue them. And that's why so many of them turn to Cougar Life. It's an easy way for them to find a man whether they want to date or just get busy. So if you want to meet some sexy, single women seeking men in Toronto, sign up for the Cougar Life free trial. We know you'll love it as much as we do.
Enjoy the company and a few cold ones at Craft Beer Market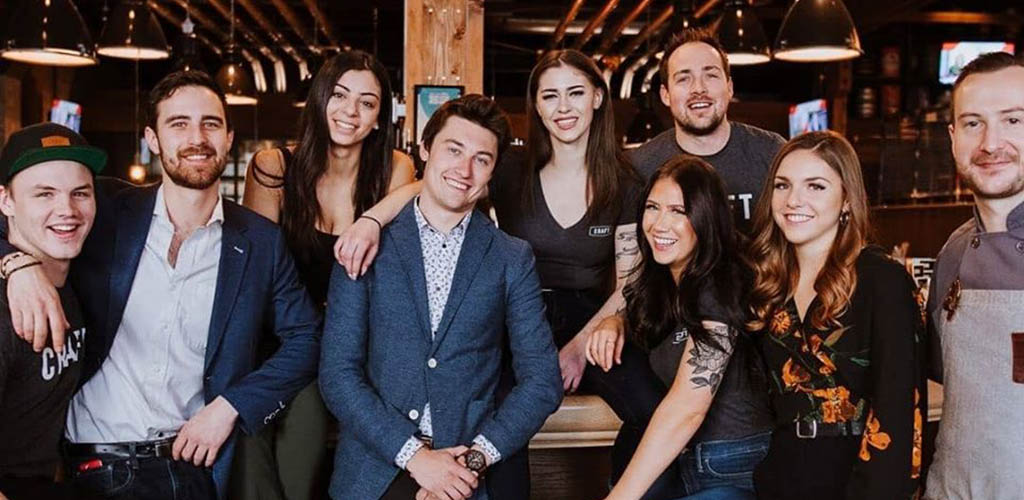 @CRAFTToronto
If you're a beer drinker, this is a place you won't want to miss. Part beer garden, part pub and part restaurant, your taste buds will love you no matter what you order at Craft Beer Market. Located in downtown Toronto, the two-storey, 500-seat building was made with beer and food lovers in mind.
Try out their fried pickles or grab a burger and chat with other singles at the island bar. The bar boasts 160 taps and is surrounded by ample seating. The 250-seat outdoor beer garden, meanwhile, is the ideal place to enjoy a few cold ones on a hot day. Located in a secluded but quaint courtyard behind the bustling Yonge corridor, this beer garden is a great place to kick back and relax while meeting other singles.
Whether you drop in on a lazy Saturday or hit this bar at night, you're sure to meet some Toronto single women enjoying a bite and a pint.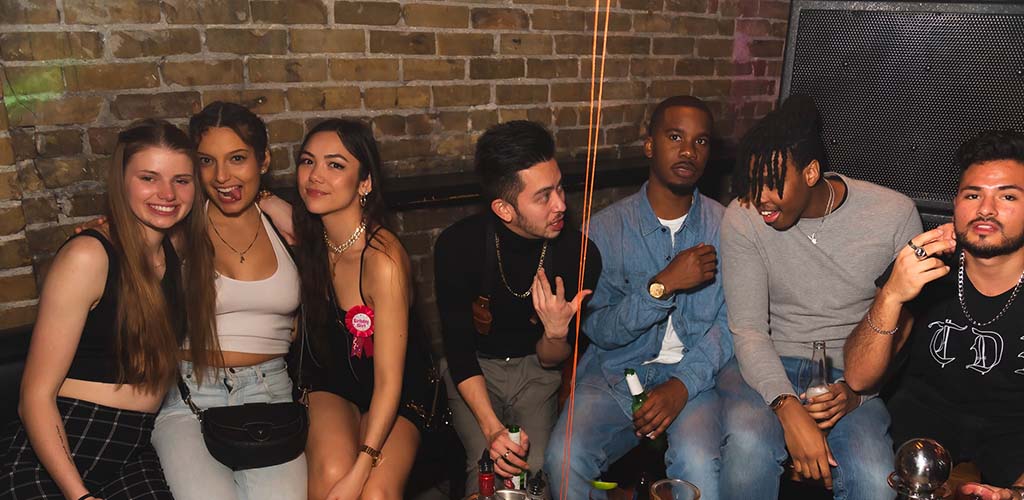 @Caketoronto
If you want to party, this is the place to be on the weekend. Split into two party levels, the Cake Bar & Nightclub offers general seating, bottle service and VIP booths. With its modern sound and lighting systems and Toronto's top DJs pumping out a mixture of top 40, hip hop, pop and R&B, this is a great place to dance the night away while enjoying cheap drinks.
Dive Bar Fridays or Bar Star Saturdays are the perfect nights to meet a lot of single ladies. With drinks priced at $3 and beer at $4, you can buy a cutie a few drinks without breaking the bank. Just be sure to arrive before 11 p.m. if you want to get in for free.
eHarmony can help you find a long-term relationship with single women seeking men in Toronto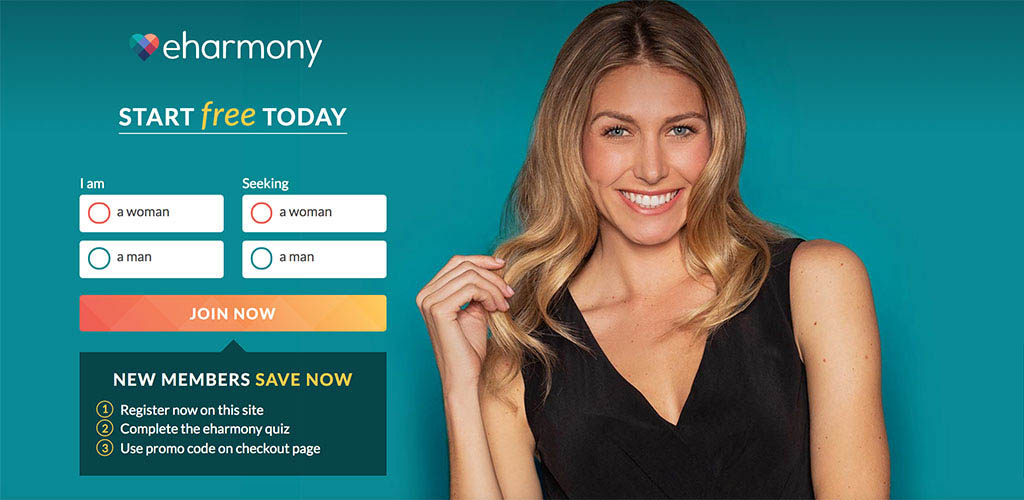 If you have marriage, or at least a long-term relationship on your mind, eHarmony is the app for you. With its membership base of 33 million+ people, this longtime dating site is one of the most popular in Canada.
While you have to pay for a membership, most people who want to find love see it as an investment. And that's because they know they have a pretty good shot of meeting a love match. eHarmony routinely finds 69% of men and 71% of women their future spouse within one year of sign up. That, combined with the site's equal men-to-women ratio, makes your chance of meeting someone special pretty darn good.
eHarmony attributes its success to its Compatibility Matching System. This sophisticated algorithm finds you matches based on your answers to the 15-minute questionnaire you filled out at sign up. These answers enable the app's technology to match you with compatible women. You'll receive daily matches of like-minded women, eliminating the need for excessive scrolling.
Aside from being matched with women you'll have lots in common with, men receive a better response rate on eHarmony. Women are far more likely to respond to you when they know you have a lot in common. So, if you want to meet single women seeking men in Toronto who are looking for a relationship, you really can't do better than eHarmony.
Less Traditional Spots to Meet Single Women Seeking Men in Toronto
Toronto has a lot of great bars and clubs. But it can sometimes be easier to meet someone in a lower-pressure place. Want to up your chances of running into sexy single women seeking men in Toronto? Check out these favourite venues.
Get your caffeine fix at Te Aro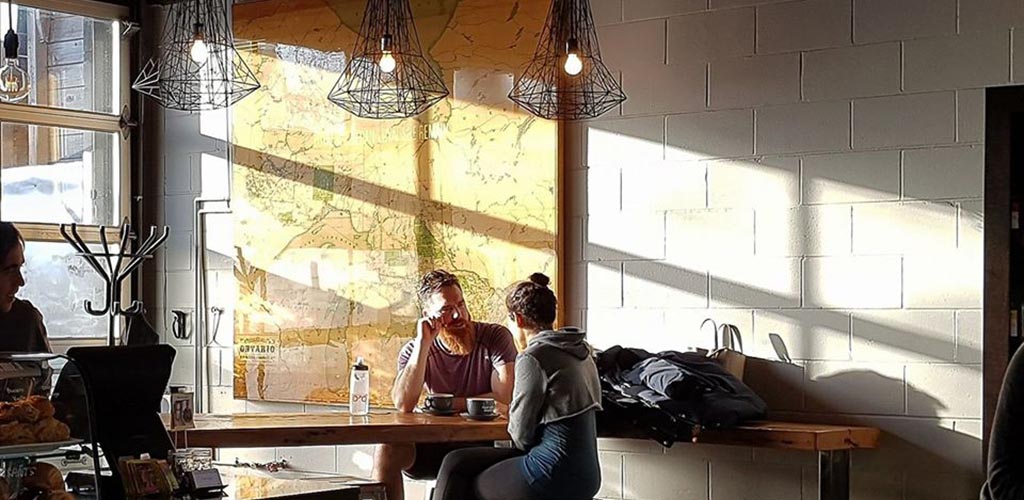 @TeAroCoffee
This great little coffee shop in the heart of Leslieville is always bustling with activity. The cozy ambiance, New Zealand-style coffee and delicious baked goods means you'll never leave this shop disappointed. During the summer, you can catch some rays while enjoying an iced drink on the patio.
Its delicious treats are not the only sweets that will make you want to come here, however. Te Aro is also a hang out for singles. From students using the free Wi-Fi to professionals grabbing a bite while working on their laptops, there are always plenty of attractive women here.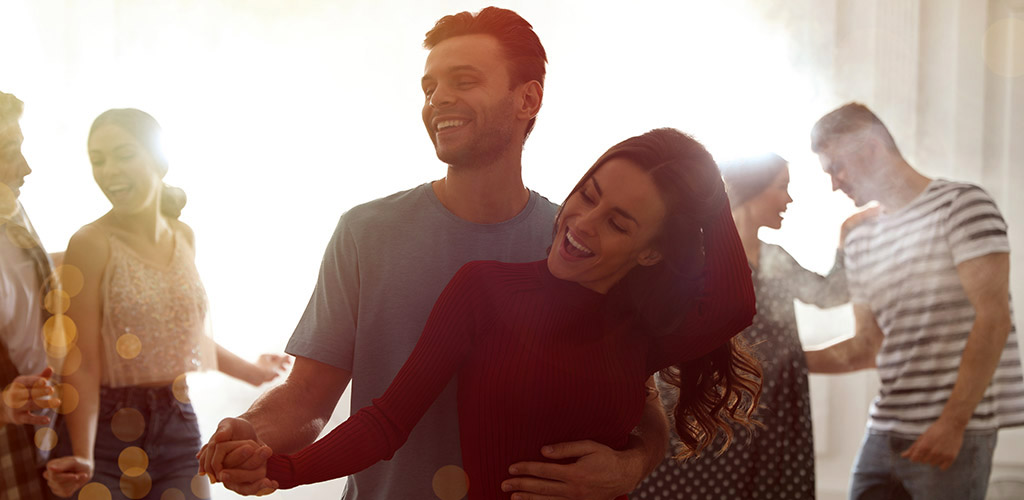 stock.adobe.com
If you want to meet single women and not have a lot of competition for their attention, Latin dance classes are a must. And there's no better place to learn some slick moves or meet sexy women than at Toronto Salsa Bachata.
The studio offers a variety of expert Latin dancing classes for everyone from beginners to advanced dancers. While couples do take classes here, there are also a lot of single ladies learning how to Salsa.
A 90-minute class, which consists of 45 minutes of Salsa and 45 minutes of Bachata, is only $15, while a four-class package is $50. That's a pretty cheap night out. Plus, it's practically guaranteed you'll get to meet a lot of single women.
Aside from dance classes, the studio also holds dance parties. These allow you to show off your skills while meeting new people who also enjoy dancing. This is another great chance to meet women.
25Dates.com offers speed dating at its finest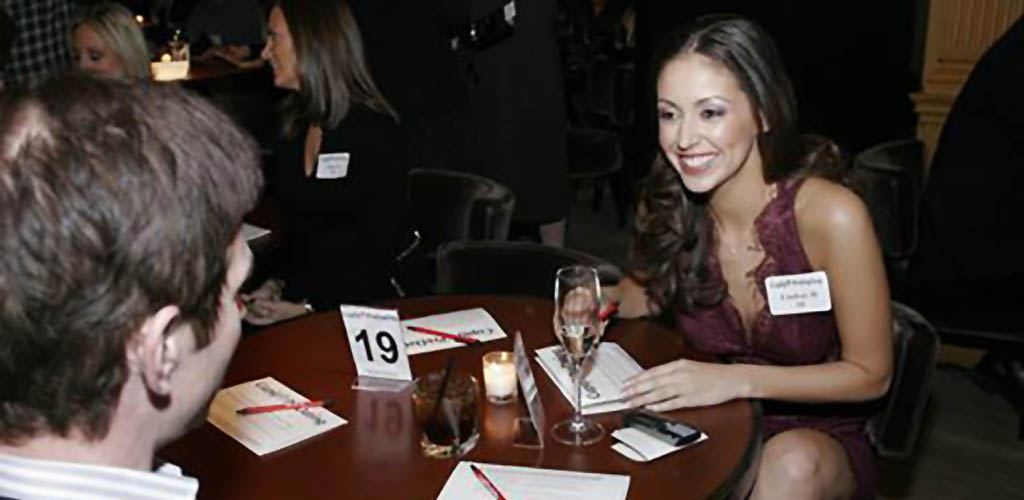 @25dates
If you want to meet 25 single gals in one night, 25Dates.com is for you. This speed dating service guarantees you 25 mini-dates at each of their events. You'll get a chance to chat with each woman for three minutes before moving to the next.
You then get the chance to say who you clicked with and would like to see again. If any of the women you selected also choose you, your contact info will be sent to them and you'll get theirs as well.
If you're skeptical, don't be. 25Dates.com has some pretty good stats. More than 75% of participants get at least one match, leading to a vast number of relationships and marriages. If you don't get at least one match, you can come back to another event for free. It's hard to beat that!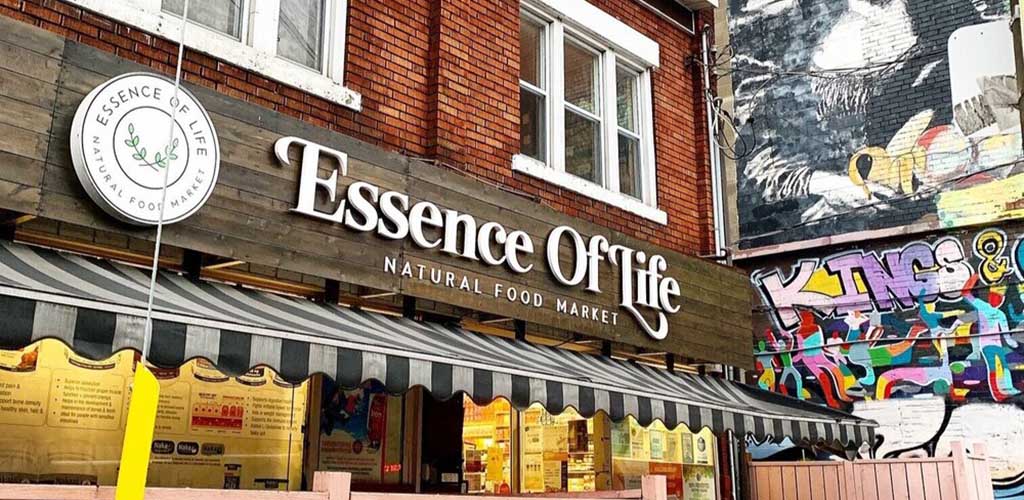 essenceoflifeorganics.com
If you're on the prowl for fit, health-conscious women, you'll find them here at Essence of Life Organics. Located in Kensington Market, this shop is packed with a variety of organic, natural and gluten-free food options. They also carry natural household goods and health and beauty products.
This shop is going to be more expensive than shopping at Wal-Mart. But its prices are quite reasonable considering the items are all-natural. You don't have to do all of your shopping here. But if you pop in after work or on the weekend, you'll run into some hot, single gals.
Get out of your comfort zone to meet ladies at Union Yoga and Wellness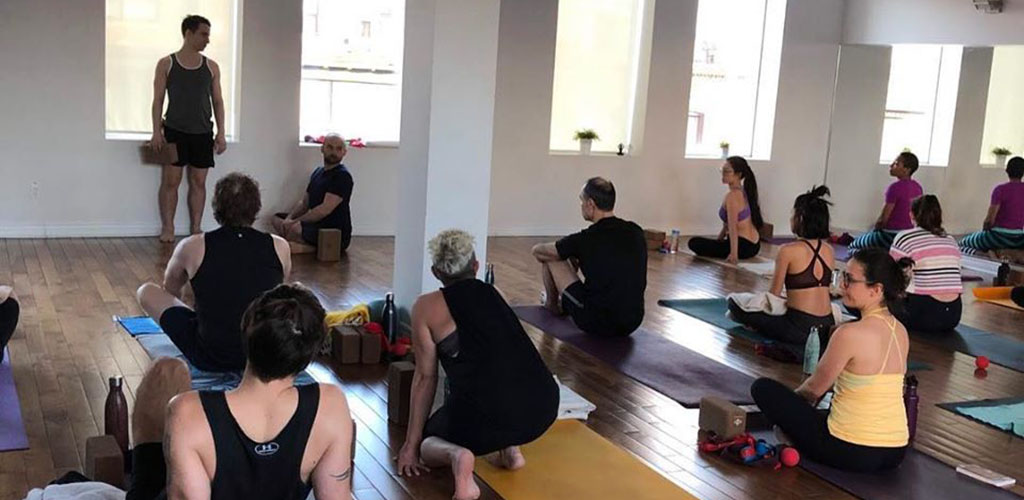 @UnionYogaStudio
Known for its welcoming vibe and fun classes, this award-winning studio is an ideal place to meet single women. Drawn by the variety of classes offered—from yoga and pilates to meditation—there are always plenty of ladies at the studio.
Signing up for a beginner's class is a great way to meet women in a casual, low-key way. Although there are other men who take classes here, the female-to-male ratio is pretty good, giving you a great chance to connect with a single woman in Toronto.
Students usually arrive 15 minutes prior to class to use this time to relax or meditate. Given this expectation, it's best to wait until class is over to chat. Make sure you keep your voice low so as not to disturb other classes.
Even if you've never considered yoga before, it really is worth your time. You're likely to have multiple opportunities to strike up friendships with single women. And ladies always appreciate a fit and flexible man, so really, what do you have to lose?