15 Cute Ways To Make A Relationship Official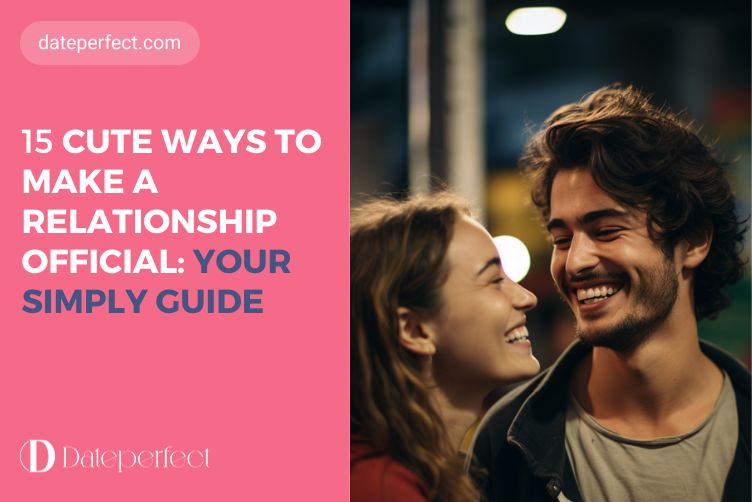 You're dating someone who seems your perfect match, but you don't know where you're heading. Great beginnings might not lead to something long-lasting. If you want to avoid confusing or awkward situations, this guide will teach you how to shift from simply dating to a real long-term bond. Discover 15 cute ways to make a relationship official.
How To Know When It's Time To Make A Relationship Official?
No notification says when you're ready to commit to an official relationship. However, you'll notice that you start meeting more frequently. The more time you spend together, the more attached you'll be. That would be a good sign that you're ready for a new life chapter.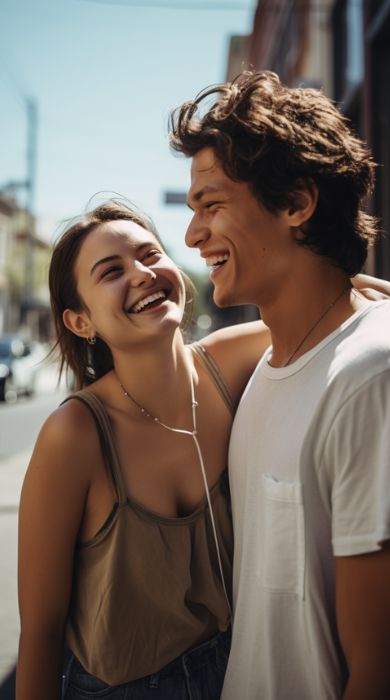 Why should you delay? Before making it official, look through the following aspects to help you understand more with the following: 
You're ready for a long-term relationship. If it's just you who takes the first step toward making your relationship official, ask yourself whether you're ready for a super-serious relationship that should last for ages.
You're on the same page. Being on the same page is a good reason to get the ball rolling. The romantic relationship is not about being the same; if your values align, it's a good reason to go further. 
You can't resist her charm. The more you're with her, the more challenging it can be to resist. This is a real sign that you want to be with her and in her companionship that is never boring to you.
You have similar plans. One way to gauge whether you need to make your relationship official is to see whether you have similar goals and plans for the future. You should be able to envision a future living together.
You can't imagine life without him or her. Love has always been something complicated. It's something that unites us, but it's also something that can make you feel blue. If your partner's absence scares you or you can't imagine your life without this person, you better hit the ground running.
You feel better with your sweetheart. After a hard day, spending time with your partner can take a weight off your shoulders. If you love spending time together, it's time to make a relationship official. Note that your prospective relationship must be healthy.
Besides, don't forget that mutual agreement is critical in making everything official. Also, you mustn't be in a bond that's emotionally draining. Toxic relationships suck and make people more depressed. Thus, you should know that you'll make each other happy.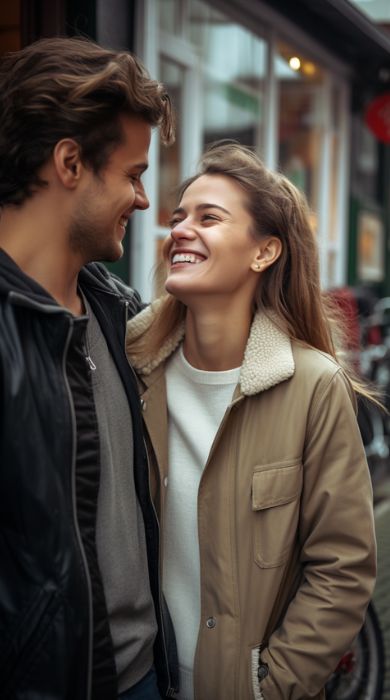 15 Cute Ways To Make Your Relationship Official
For a meaningful connection to kick off, you and your partner should have your hearts set on it. The unwillingness of any partner is just a downer in this situation. Think twice before making further steps toward a committed relationship. Let's discover how you can turn your 'almost relationship' into an official one in 15 ways: 
Spoil your partner with your attention. Creating a strong relationship is about being dedicated to your partner. Any relationship expert will recommend being a dedicated partner. It will help you develop better connections with each other. Having common hobbies or interests will do you a favor in this case.
Pamper your lady with presents and flowers. Not all ladies are fond of flowers, but giving them is a sign of attention. Or buying presents can be even better. It will help make your relationship official easier. It can be more impressive when you do that when she's with her family or close friends. 
Attending events or parties together. Showing up in public together is a good way of making your relationship official. The more you're spotted together, the more likely people will see you as a couple. 
Be by her side when she's down in the dumps. Planning to make a relationship official isn't about planning an upcoming wedding. It's about being the person who will immediately run to you in need. You should be by her side when she's sad or depressed. 
Get to know your partner well.  You should know about your partner's favorite flowers, colors, dishes, and interests. She should understand that her needs, hobbies, and interests are important.
Go on double dates. Double dates can be a good idea if you're aiming to establish a long-term relationship with your partner. Such dates are romantic and fun. They boost your connection and give a good experience. 
Try to dedicate more time to her. The first step toward a healthy relationship is to spend more time with each other. Eventually, you'll no longer need excuses to see your lady. Spending time together will get you attached.
Be her support. She'll need your help or attention. Become an attentive listener and emotional supporter. No doubt she'll value that. 
Don't avoid physical intimacy. It's hard to establish a relationship with someone you've never kissed. Physical intimacy is a must for a healthy relationship. It is critical if you're planning to live with your partner after making your relationship official.
Meet each other's friends and family members. Creating a good relationship is not a one-day process. Besides, it'll involve more than you and your girlfriend. It means her close friends and relatives will surround her. Never avoid them if you want to make your relationship official. 
Be expressive with your emotions. If you're sure that your partner likes you, then expressing your emotions will work. Otherwise, you'll be let down. If your partner knows that you value and love her, it'll be much easier to establish an official relationship and make it official.
Test the waters about your future. One of the problems of being in 'almost official' relationships is that couples don't discuss further plans of being together. So, testing the waters is a must if you're determined. One outcome is that you make your relationship official or simply need to find someone else.
Show your interest by flirting. Never underestimate the power of flirting. Note that it can spice your bond. Flirting in public will also show that you're interested in your partner while showing others you have a connection with her.
Be active on social media. Social media is one of the best ways to show others that you're in a relationship. Upload photos where you're together. You can also create romantic videos showing your feelings.
Don't forget about PDA. Public display of affection (PDA)  is a cool way of demonstrating your intentions. Hold her hand or hug her in public. Make her feel special by being physically close. Show the world that this person belongs to you.
A simple step to make your relationship can spark strong emotions that will lead to your happily-ever-after story.
Final Thoughts
You won't get lost once you're determined to make a relationship official. Besides, you can bring it up and discuss it. That won't be easy, but true feelings will help. The tips above will be helpful if you're stuck.