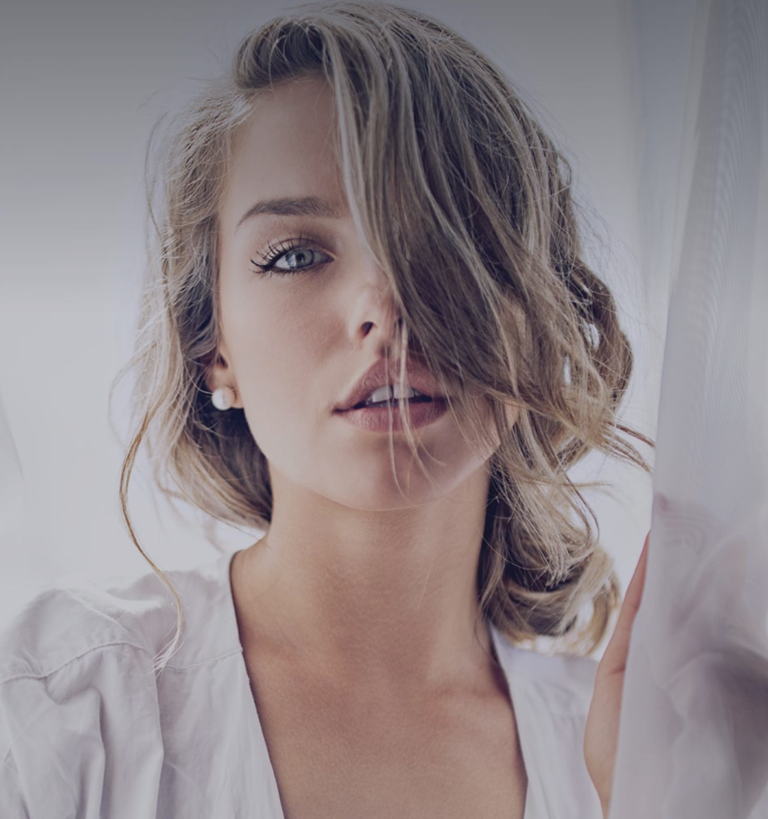 If you're not into creating long-term connections, you might want to find someone for non-committed bonds. In the dating world of casual dating, you'll never run out of possible choices to find casual encounters. Still, there's a great website that manages to stand out among other dating apps and sites when it comes to offering a chance for one-night stands. And this site is C-Date.
Girls online
More than 6400
GOOD FOR
find someone for non-committed bonds.
Perfect place for casual hookups.
Free for female users.
Professional support team.
A great mobile dating app.
A large user base of ladies.
High levels of security.
Affordable pricing.
Free registration.
Not all profiles are detailed.
Subscriptions automatically renew.
The site might seem like a general dating website if you look through C-Date reviews of real users, but believe it or not, it's a great online dating destination to arrange quick connections with other users. Thus, it can be categorised as a perfect casual dating website where individuals can meet other people with similar interests.
Is this a good place for you? Let's see. If you're seeking erotic adventures, interested in discreet affairs, and keen on hookups with no strings attached, this is definitely a good place for you. Before you start exploring this dating platform, you better look through this C-Date review and get more insights on how it works and what it offers.
Before you start exploring the C-Date dating website, have a look at the key takeaways of this place:
C-Date is a perfect online dating site catering its services to people seeking one-night stands and casual hookups.
This dating website offers a wide range of services, allowing you to connect with others hassle-free.
You can find a perfect match based on common preferences and Erotic Type.
This is a great platform that offers a versatile mobile app for both iOS and Android users.
It's not a free dating site, so it offers premium membership with lots of perks for reasonable pricing.
With My Contact Suggestions, you'll always get an opportunity to find someone single-minded.
Members on this site disclose the interests they pursue on their profile pages.
The registration process isn't too quick, as you're asked to provide some answers to questions.
A large user base with thousands of people joining this website on a daily basis.
Slightly more females than males on the C-Date dating website.
If you're fed up with boring dates, C-Date has a solution. It allows you to explore thousands of profiles nearby. So, you'll definitely meet someone right after creating a new account. Are you ready for such a journey?
Who Are Really Registered On C-Date Dating Site?
C-Date is known for offering a large user base globally, and there are a lot of fish in the sea. What's more, it's great when it comes to gender ratio. For now, it's perfectly balanced. On a global scale, there are more than 36M users. Lots of singles come from countries like the US, UK, Switzerland, Germany, and Brazil. 
The best thing about users on this dating platform is their high activity online. It never disappoints when it comes to getting a response from other members. The best matches are offered in the contact proposals tabs, and although they are the best offers, you're not limited to these profiles. There's always a chance to explore profiles on your own.
When visiting the profiles of females, you'll discover erotic galleries where you can find spicy content. Although not all profiles are quite detailed, you'll be able to learn why members want to date on the C-Date website and discover the erotic types that are indicated in images. 
All You Need To Know About C-Date
With this great site, you can be sure its services will live up to your erotic fantasies. It's different from other dating sites in many aspects, ranging from profile quality to encouraging openness about intimacy. Besides, it offers a matchmaking system to meet the right partner for adventures.
The website is known for some cool features in addition to communication services. While Contact Proposal offers the best matches, My Erotic Type indicates your sexual preferences. Photo Release will allow female users to see your photo or vice versa. There's more you can discover about C-Date.
What About User Interface And Overall Experience
All the features on this site are easily accessible through the landing page. When talking about communication services, you can benefit from them by accessing the profiles of ladies. It's really easy to start communicating with others with just a few clicks. The website is quite practical, and there's nothing disturbing about it.
When upgrading your membership, you'll have some limited time to cancel subscription, which isn't complicated, as you just need to get in touch with the support team. Still, it's worth mentioning that free members don't have much to do. Thus, upgrading your membership is worth it. You'll be able to explore everything hassle-free.
Signing Up And Creating A Profile
The process of creating a new account is hassle-free, and after ten minutes, it's off to the races. So, let's reveal what you need for a new account on this platform.
Registration Form
One of the first things to do is to visit the website. It's quite informative, and you can learn more about it before filling out the registration form. The form might seem a bit short, but don't rush. Once you click on it, you'll be redirected to quiz questions. You'll be asked to provide the following information:
Your goal for the online venture;
Your email address;
Your password;
Your relationship status;
Your personal interests.
Overall, this is the longest part of the sign-up process. The rest will be much easier and faster. Don't forget to get your account verified. Check your email.
Photo Uploading
Before you can start looking for potential matches, you must upload a profile photo that the customer service team will assess. After uploading your image, you can start exploring the website to the fullest.
Profile Building
You're not required to make your profile informative. Still, it's always a good idea. You can indicate your interests. Before you can buy a paid membership, there's an option for a free trial period.
Matchmaking And Communication Services
The process of matchmaking on this dating website is simple and clear. When registering, you'll be asked a few questions, and based on them, the website will offer possible matches. The matches are arranged according to their location and desired characteristics.
Where to start looking for these matches? Well, you'll discover lists of matches like Now Online, My Matches, My Visitors, My Likes, and My Favorites. In addition to these lists, you might want to explore Contact Proposals. This is one of the best ways of connecting with other profiles hassle-free. This section gets more refined as its algorithms continue to understand your preferences and online behavior.
When creating a new profile, you'll be offered 5 images to identify your erotic type. Choosing these images helps the system of the website to understand you better. This is how you can explore profiles of ladies with similar erotic types and get in touch with them.
In general, the site offers high activity. So, you'll never have problems finding someone to communicate with. The site has great chat rooms, allowing you to send messages, media content, and emojis. Communication on the mobile app of C-Date is just great.
Is C-Date Legit And Safe?
No doubt, C-Date is a legit and safe place to meet someone for erotic adventures and casual flings. Much attention is given to ensuring that all members undergo strict verification processes. One of them is email verification. This is a quick and effective way to get rid of bots.
Secondly, the site requires every member to verify their photos. This ensures you're a real person planning to date on this platform. Although not all profiles are detailed, you'll find basic information about them, like names, ages, erotic types, personal preferences, etc.
What's more, you can easily report any suspicious account. Such reports are anonymous and treated confidentially. The website also offers some guidelines on how safely you can date in order not to get scammed or not to become a victim of fake profiles.
Alternative Dating Sites
C-Date isn't a platform that doesn't have some decent alternatives. If you're looking for another place that has similar services and interesting communication tools, you can consider using the following platforms:
| | | |
| --- | --- | --- |
| Adult Friend Finder | A great dating app for casual encounters with a large user base and cool features | A mobile dating app, interesting blogs, a wide range of services, local dating |
| Ashley Madison | A popular place for discreet and extramarital affairs | A great mobile app, live streams, lots of adult content, chat rooms, support team |
| AskMe4Date | A perfect hookup dating website with lots of cool services and communication tools | Live chat, liking profiles, search filters, Flirtcasts, professional support team, active audience |
Paid Features And Pricing
No matter whether you're interested in a non-committed bond or a long-term relationship, you'll need to pay for the services of this online platform. C-Date subscription options will allow you to choose the most suitable one based on your budget. Note that subscriptions will renew automatically, and if you're interested in canceling your subscription, you better get in touch with the support team.
So, how much do subscriptions cost on this dating platform? Here are the options that you should know about:
Premium Start (3 months) – $46.66 per month;
Premium Classic (6 months) – $24.99 per month;
Premium Relax (12 months) – $19.99 per month.
Why consider buying a subscription on this dating platform? Well, first of all, you'll get a chance to communicate with the members online without any limitations. What's more, you'll be able to see photos and erotic galleries of these members. Adding contacts to the list of favorites will be another great perk for you, in addition to unlimited contact proposals.
It's clear that a premium subscription can have lots of benefits. But what about free services on this platform? Here are they:
Receiving contact suggestions;
Defining your erotic type;
Receiving email notifications;
Receiving messaging;
Uploading photos;
Browsing profiles.
Note that services on this dating site are free only for women. So, only male members pay for the exclusive benefits of C-Date.
Safety Measures And Security
In addition to amazing profile quality, you should know that this website employs a variety of software tools to make this place even more secure. SSL encryption is another safety measure to protect your personal and financial data.
AI analysis is another great tool used on this website. With the help of artificial intelligence, this place tries to detect fraudulent members. So, you can be sure you'll be dating in a safe atmosphere. So, why not start your journey right now?
Final Words  
What is the conclusion C-Date review can offer now? Well, it's clear that the final verdict is that it's one of the top options for those interested in casual dating. High levels of safety, interesting features, profile quality, and communication tools make it a decent place for your dating experience. There's no reason why you shouldn't start dating here. Time to try your luck with C-Date.
FAQ
What is C-Date?
C-Date was established in 2008, designed as a casual dating platform for individuals interested in non-committal and intimate connections. As of 2023, it boasts over 36 million members across 35 different countries, with a notable user base in Spain, Germany, Switzerland, and France. The website supports multiple languages and operates on a service model that allows for various interaction levels. It caters primarily to a target audience aged between 25 and 45 who are interested in casual dates, affairs, and erotic chats​​​​.
Is it really safe to use C-Date?
C-Date ensures a safe environment through features like 128-bit SSL encryption for data protection. The site has taken measures to maintain security and user confidence by implementing manual photo checks to combat fake accounts and scams. As a result, it has upheld a reputation as a legitimate site for casual dating, affirming its commitment to user safety and reliability​​​​.
Who is the main female audience of C-Date?
The main female demographic on C-Date consists of individuals predominantly within the age range of 25 to 45 years old. The platform caters to women from various regions, including but not limited to Europe and the United States, who seek casual dating experiences, with many expressing interest in affairs and erotic encounters. This demographic reflects the modern, liberal approach of the platform to casual dating and intimate explorations​​.
Is C-Date a popular website among casual daters?
C-Date enjoys considerable popularity among casual daters, evidenced by the daily registration of approximately 25,000 members worldwide, with about 7,500 from the US alone. The gender distribution is balanced, with a nearly equal percentage of male and female users, which is an indication of the site's appeal and welcoming environment for a diverse audience​​​​.