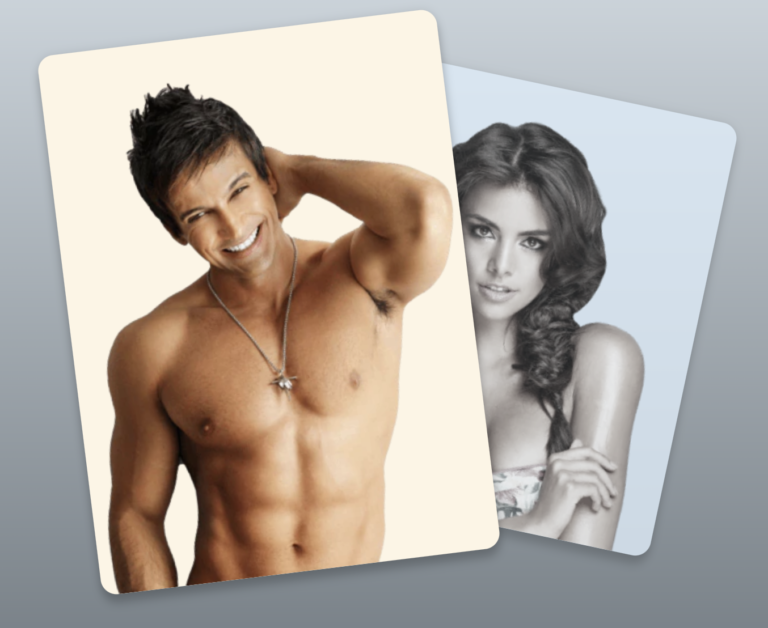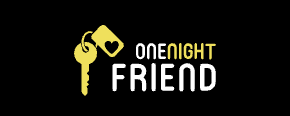 When seeking a chance to hook up and have fun, you'll need a great casual dating site. This is where One Night Friend might be handy. It's a perfect platform where you can start looking for casual encounters. But you might wonder what makes this site ideal for you while there are so many options around. Well, One Night Friend has a lot to offer if you're particularly interested in one-night stand bonds.
With this One Night Friend review, you'll get a chance to look through all aspects of this online dating website and learn what makes it unique for you. Besides, you'll get a chance to learn about the process of creating a new account and how you can start looking for a great partner for sex. What's more, it's important to learn whether this place is legit so you don't need to worry about fake accounts or scams.
Girls online
More than 5500
GOOD FOR
can find someone for flings, one-night stands, and non-committed bonds.
Photo and email verification
Great for casual flings and one-night stands
Mobile-friendly dating website
A variety of interesting features
LGBTQ-friendly
Matchmaking service and advanced search filters
More male users than females
A limited range of services offered for free
No dedicated mobile app
Not all profiles are detailed
Like many other online dating sites, One Night Friend has both great and negative aspects that you should consider before making your choice. That being said, there's no doubt that this place will not let you down, so continue to read and discover more about it.
Introduction: Overview Of This Dating Website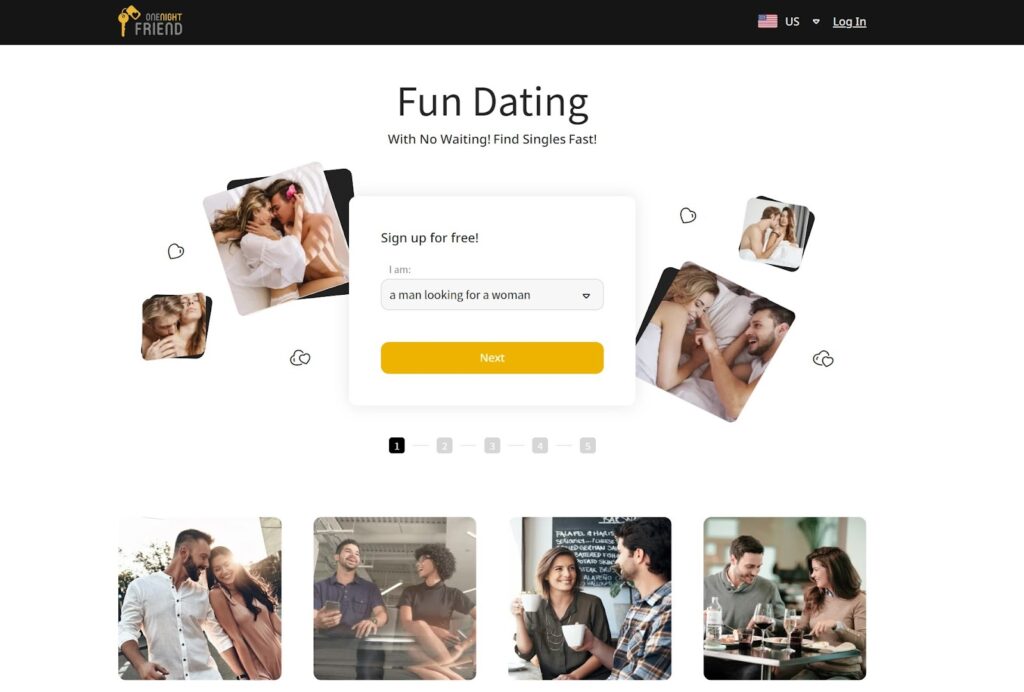 First of all, you should know that it's an ideal place for casual dating where you can find someone for flings, one-night stands, and non-committed bonds. The main feature of this dating platform is location-based dating. In other words, you can meet and hook up with people living nearby. Although the site is LGBTQ-friendly, there are more straight singles on this website.
The platform is not quite complicated to use, which is one of the main benefits. So, even if you're a new user in the world of online dating, you'll easily adapt to everything on One Night Friend. Once you create a new account, you'll have to make sure that your profile is verified, or it will be challenging to get the attention of the singles online. What's more, you can send up to five messages to people who tickle your interest for free.
Premium members have access to all features including safety measures so that they can be sure about communicating with real people. It happens to come across fake profiles, but thanks to constant monitoring, the site's team is quite quick when getting rid of such profiles.
This place won't offer any downloadable apps, but what about dating on the go? Well, that's not a challenge, as the mobile version of One Night Friend is quite pragmatic and compatible with many mobile devices. So, it's quite a convenient platform for casual hookups.
Background Information Of One Night Friend
Established in 2006, this amazing internet dating site is quite experienced in offering services for people interested in casual dating. With more than 130K active members weekly, it's a great place if you're looking for an active audience. The majority of singles come from the US. The largest percentage of registered members are aged between 25 and 34. It means you can meet many young singles for casual sex.
If you've been looking for a great casual dating website with a large user base, One Night Friend is definitely what you need. Making contact with people who are appealing to you isn't quite challenging, and the response rate is high. Thanks to detailed search filters, you can specify your preferences. Visiting and browsing the profiles of other users is free, but getting access to all photos and videos isn't. 
This is where you should start thinking about whether it's worth upgrading your membership. Overall, the site has many positive reviews, and one of the best things about it is its success rate, which is impressive. In other words, you'll get a higher chance of finding someone within a short time, or the site is ready to compensate for your money. Isn't it great?
User Interface And User Experience
But the fun begins once you're an official member. You should be ready that not everything will be accessible, so this is where you should think about getting a paid subscription. Premium account members can access any feature and service on the site.
You should know that not all profiles are quite detailed on One Night Friend, not to mention that not all of them might offer spicy content to unlock. But if you benefit from Full Safe Mode and search tools, you can easily get access to more detailed profiles that might be appealing to you. What's more, the site is designed to be quite appealing yet simple. So, you won't have problems navigating it.
How To Register On One Night Friend?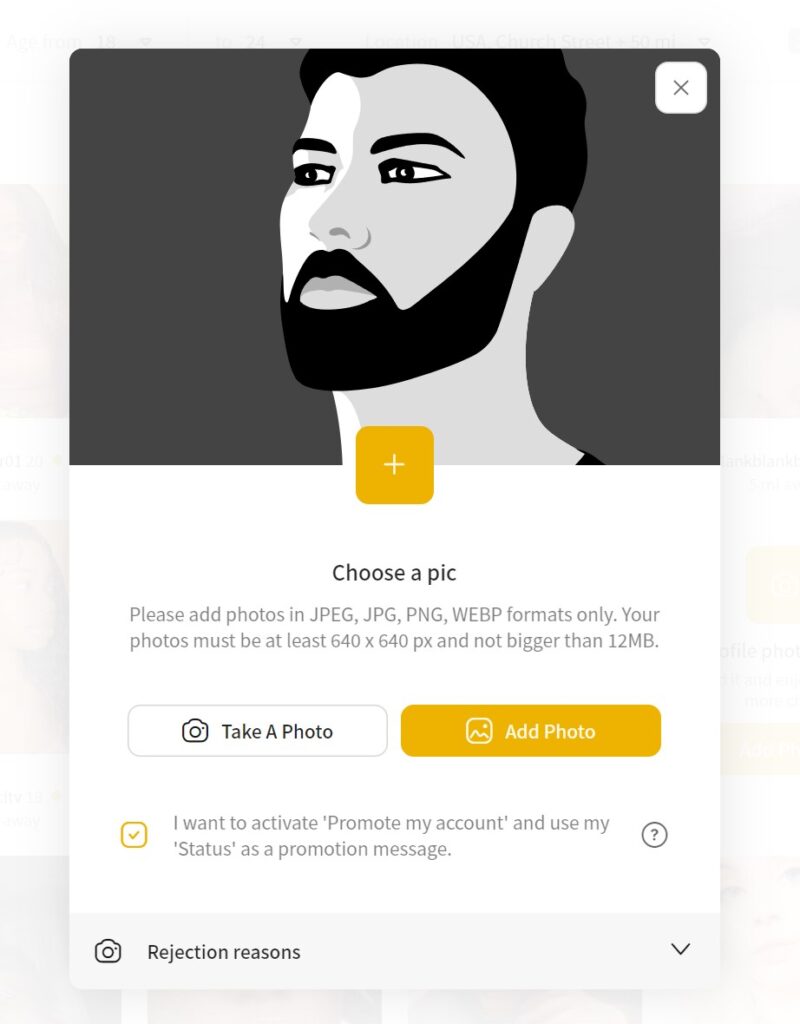 You need to visit the homepage to start the registration. This online dating site offers a chance for fund dating with no waiting, so you can find singles fast and hassle-free. You'll notice the registration box, where you can start signing up for free. Here are the steps you need to follow:
Step 1. The first step is to indicate your interest. You can be a man looking for a woman or a man. It offers matches even for those interested in homosexual bonds.
Step 2. Once you click the next button, you need to indicate your age. You must be at least 18.
Step 3. You need to specify your location. This is where you can use a postal code, which will not be reflected on your profile page.
Step 4. Then, you're required to add your email address. Be sure to add your active email so that you can get your account verified.
Step 5. You need to come up with a great and reliable password. After that, you just click on the Start Now button.
Step 6. Photo verification is the next step that's quite important. Don't forget to include several photos to make your profile more appealing.
Step 7. Then, you need to visit your email address to check your mailbox. You need to copy the activation code to make your profile verified.
Step 8. To get the attention of real users, you need to make your profile more informative. Dedicate some time to adding information about your preferences and kinks.
Note that you need to ensure that your profile will be verified. You won't get in touch with a person who has a paid membership unless you're a verified member. This makes this hookup website safer and more reliable. Besides, only verified members can upgrade their memberships so that you can start using key features.
Matchmaking And Communication
The site has a matchmaking service, and after some time, you can check out the profiles of singles who can match your interests. Of course, you can look for your partner manually, which is possible thanks to search filters.
Are searching filters great enough? Yes, they offer you a chance to look for the right partner, and there's an advanced search. You can narrow down your matches hassle-free. Search is available for every use, so there's no need for a premium membership to start searching.
However, you need to upgrade your membership if you want to send messages to other members. Once you upgrade your membership, you can benefit from various options to ensure a better experience with single women online. You can boost your profile, make it more appealing, send unlimited messages, and so on.
When visiting the profile of other users, you can find information about their preferences, recent activity, status messages, and the like. If you're a paid member, you can access the private galleries of videos and photos that you can like.
What Do Users Say About One Night Friend?
Online dating isn't something recent, and of course, most of us have tried to find someone online. It's not always possible to find a real person, especially a partner for a one-night stand. People can give up but don't rush to get disappointed, as One Night Friend can be regarded as a game-changer in the world of casual dating. If you're not sure whether you should trust this site, why not have a look at what real users say about this place? 
Joshua, 44
I wasn't really impressed when I first found this website. But I read many positive reviews that highlighted the best sides of this place. So, I decided to try it. It was clear that I had to upgrade my membership so that I could access all features. I'm happy that I got a subscription, as my sex life has changed. I didn't even know that finding casual encounters could be so easy. Now, I'm sure that it's the best site I've ever used.
Denver, 32
I registered and started looking for hot matches. There are so many single women on this site, so I had to use search filters to find someone who would suit me. Search filters were great. There was a Full Safe Mode, which helped me find real users. I wasn't sure whether I should buy a subscription, but I found a Satisfaction Guarantee. So, I was sure that my money wouldn't be spent in vain. And this was really true. I managed to find sexy singles almost every week.
Adam, 35
I generally don't use dating sites that don't offer mobile apps, and I was almost about to skip this site, but its design and interface got my attention. The site was easy to navigate. What's more, I really enjoyed its mobile site, which is reminiscent of a mobile app. I even forgot about my Tinder account.
Top Alternatives To One Night Friend
Why should someone consider dating on this platform? First of all, it's really convenient to use. Secondly, it has taken all safety measures to ensure a better experience. Finally, you can find someone perfect thanks to a large user base and detailed search filters. But you should know that there are some other options that you can consider for dating, so have a look at some top alternative online dating sites to consider:  
| | | |
| --- | --- | --- |
| Wanna Hookup | Great for finding casual encounters | Hassle-free and quick registration, welcome bonus credits |
| Adult Friend Finder | Perfect for those having various kinks | Great mobile app, free registration, detailed profiles |
| Uber Horny | Ideal for finding casual encounters and couples for sex | Affordable prices, a wide range of profiles, interesting features |
Paid Features And Pricing
Free users won't be able to enjoy dating on this site. So, if you're planning to stay here, you need to upgrade your membership. How expensive is this platform? Well, One Night Friend is quite affordable compared to other dating sites. Here's the price list you should know about:
For 1 day, you'll pay $0.99;
For 1 week, you'll pay $0.39 per day;
For 1 month, you'll pay $1.50 per day;
For 3 months, you'll pay $0.54 per day.
The best deal is a 3-month subscription for paying members. With your paid subscription, you'll get access to the following features:
Messaging and chatting;
Better search options;
Full access to the profiles online;
Get access to all videos and pictures;
Sharing photos and videos.
Don't forget that your subscriptions will update automatically. To cancel your subscription, you'll need to get in touch with the site administration by sending an email to [email protected]. Or you can get in touch with the support team.
Safety And Security On One Night Friend
Note that there are fake profiles on this site, and you should do your best to avoid meeting such accounts. But you can easily report them, and these profiles will be deleted immediately. But if you want to be sure that you get in touch with real members, there's the Full Safe Mode. This exclusive feature ensures that you'll be communicating with only verified members.
The site is also renowned for offering extra measures to ensure complete data protection. The use of SSL encryption is what makes your payment data safe. Constant monitoring of the platform is another benefit that makes this place even cooler is its Satisfaction Guarantee. According to this guarantee, you're ensured to get your refund in case you don't find someone for casual dating.
Final Thoughts
It's time to think about registering and creating a new account on this website. There are so many cool things about this place. You can send winks to singles who are interesting to you. Or there's an option for sending icebreakers to multiple users at once with the option known as Flirtcast. There's a good feature known as Like Gallery, which is similar to Tinder's swipe feature. And that's not all you can find here. So, why not try it out right now?
Resources
https://www.regain.us/advice/dating/are-you-in-a-dating-relationship-or-is-it-just-casual/