We Don't recommend Russian Brides Club,
Try Better...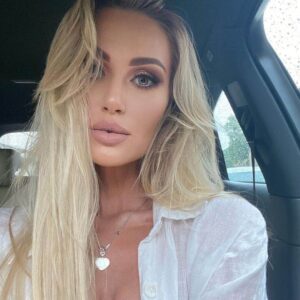 For most Western men, the popularity of Russian brides needs no explanation. Their loyalty, passion, stunning looks, and family values are known around the world. But how exactly can you meet and eventually marry a Russian woman if you have never been to Russia? Luckily, the availability of various internet services makes finding your Slavic sweetheart easier than ever. One of those services is RussianBridesClub, and here is our detailed Russian Brides Club review.
Girls online
More than 2600
Easy-to-use and straightforward dating platform
Strong safety measures that imply the SSL encryption
Overwhelming website design that needs an upgrade
No mobile version or mobile app to use on tablets or smartphones
Only basic dating features are free of charge
Male members are charged for every incoming message they receive and open to read
Pricing policy implies a credit system that may be tricky to understand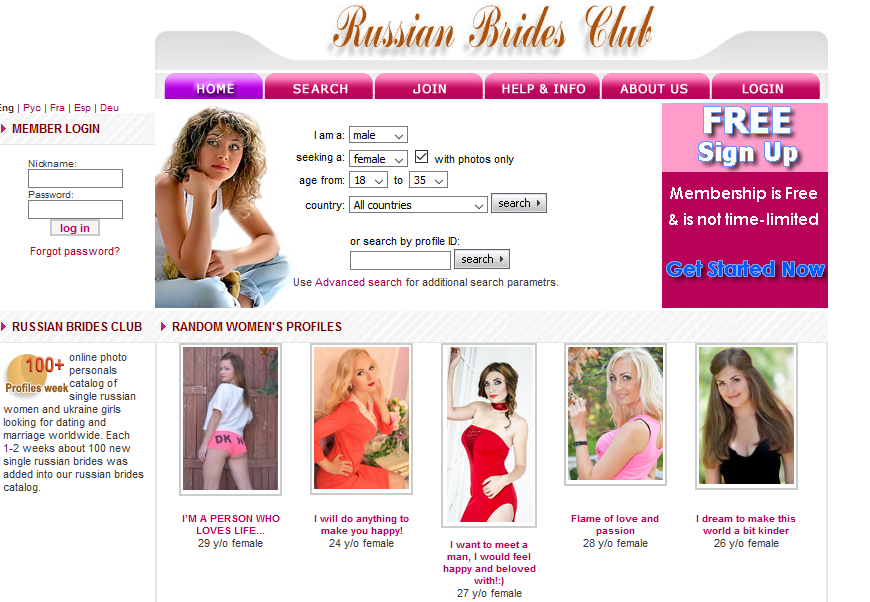 Some international dating websites try to lure in members with cutting-edge features and design, but websites like Russian Brides Club know their audience very well and are ready to give them what they want. What they want is a simple, straightforward website that makes it easy to meet hundreds of amazing potential brides from Russia.
Russian Brides Club has been around since 1997, and we must say that it really shows the design looks slightly outdated. Plus, there is no dedicated mobile app or version to run on your smartphone or tablet. However, Russian Brides Club has a number of unique features that definitely impressed us.
How it works
Once you open the Russian Brides Club website, you will discover one of the biggest advantages the Russian Brides free membership. That is right, signing up and using the website is completely free of charge. However, you will need to pay if you want to communicate with women and use other features.
You can start looking for your partner even without signing up for the website. You can either enter your search parameters or check out the random selection of women's profiles on the bottom of the page. Each profile has a tagline or status that will give you a better idea about who this particular woman is and who she is looking for. If you want to get in touch with the woman you like, you will need to sign up for the Russian Brides Club by filling out a brief registration form.
Who can you find there?
As one of the oldest functioning Slavic dating websites, Russian Brides Club boasts having a huge selection of Russian women of all ages, occupations, marital statuses, and appearance types. You can discover your ideal partner by using the advanced search, which allows you to describe your perfect match down to the tiniest detail.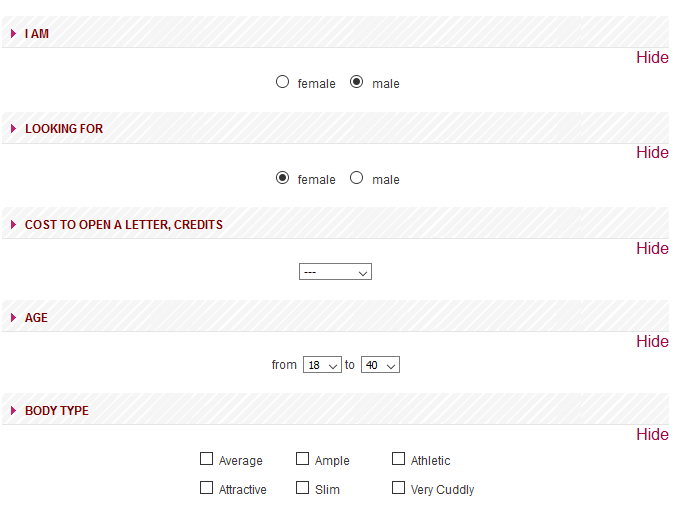 You can specify everything from the generic traits like age, body type, and hair and eye color to traits like zodiac sign, education, religious views, and income. Additionally, you can only look for members with photos, videos, members who are currently online, as well as search women by ID.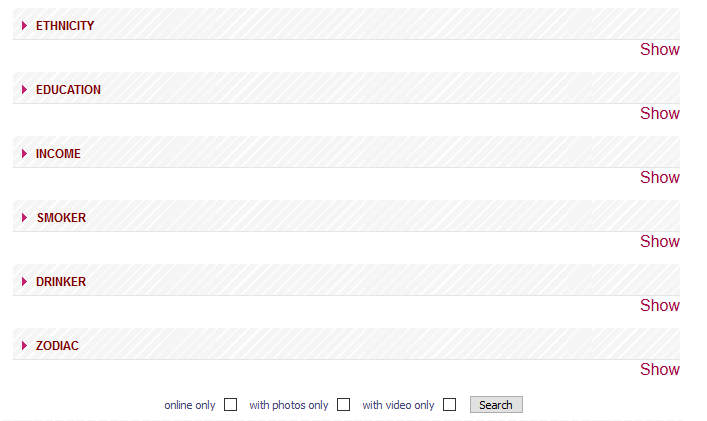 The results of your search will be displayed in a grid of women's profiles. Unlike most other dating websites, which only display the photo and online/offline status of the woman, the Russian Brides Club allows you to learn much more about the member without even opening her profile, including her age, location, and introduction.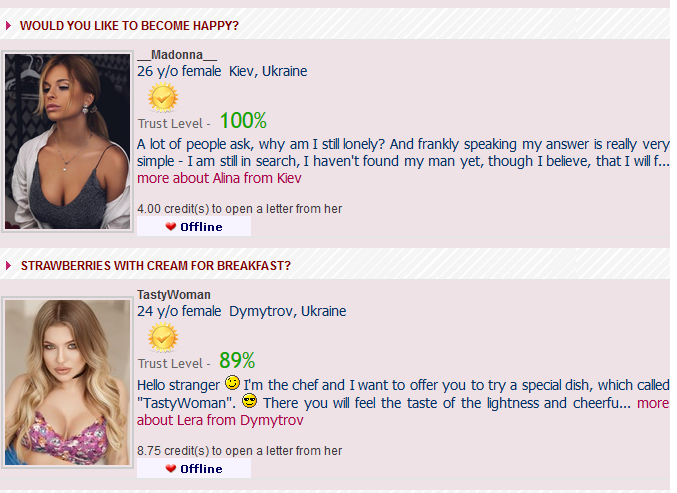 Open up the profile of the woman you are interested in to view the complete information about her, learn who she is looking for and what she can offer, and access a variety of ways to get in touch, including sending a smile or a message, adding her to your Friends list, and sending a gift or flowers.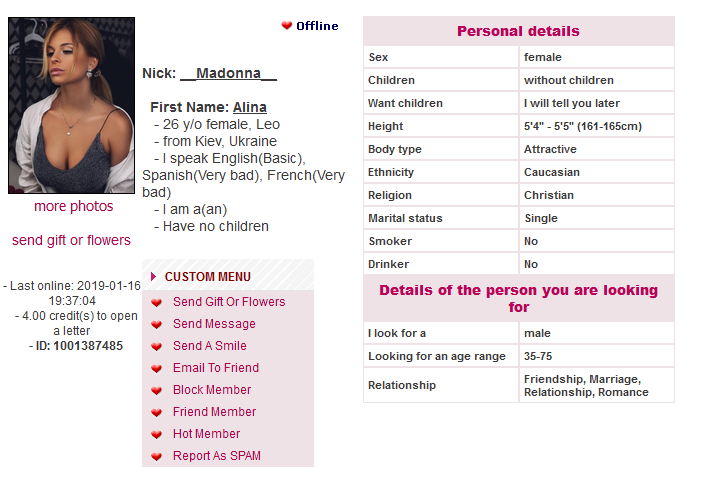 Prices
As you learn from any Russian Brides Club reviews, this website functions on a credit basis, where you are charged in credits for nearly every action. This is hardly surprising. What is surprising is that there is a flexible pricing model at Russian Brides Club.
While female members can use the website completely free of charge, members are charged for every letter they receive from a female member and open to read. This is where the flexible pricing model begins to work. They have their own algorithm that measures the popularity of a woman. The more popular the woman is, the more attention she receives, and the more you will need to pay to open a letter from her.
This system is rather complicated, but it is described in detail in the Help section of the Russian Brides Club website. You can purchase credits in packages ranging from 20 to 100 credits. The more credits you purchase at once, the cheaper each credit will be. Russian Brides Club accepts all popular payment methods. You can even mail them cash if you can't use a credit/debit card!

Safety
The slightly obsolete design of the website can give you an impression that the Russian Brides Club is not the safest place to look for your Russian bride, but a closer look at the website reveals that it's actually quite secure. Not only is it encrypted on every page, including the payment system, but it also offers a number of well-written guides on online dating safety and how to keep your personal and financial data intact.
Given the many cases where online dating websites were involved in various frauds, Russian Brides Club has also taken some serious measures to minimize the chances of their members getting scammed. Most importantly, the website administrators regularly review the profiles, deactivating any of them that seem suspicious.
There is also an advanced trust system, which gives each member a rating up to 100%. This rating indicates a number of parameters, including the reply rate. If a member receives many letters but hardly ever replies, their account will be eventually deactivated.
SUMMARY
When we first opened the Russian Brides Club website, we were slightly taken aback by the underwhelming website design. However, once we got familiar with the website and its features, we realized that it's a fantastic place to look for your future Russian wife. There are thousands of women who match your ideal parameters. Communication is easy and diverse. The flexible credit system allows you to have more realistic expectations when meeting popular women. Plus, the safety measures taken by the Russian Brides Club make it one of the most secure international dating platforms on the internet.