We Don't recommend IAmNaughty,
Try Better...
It seems like the main goal of IAmNaughty is to make you spend as much money as possible instead of helping you find a hookup partner. I Am Naughty uses a lot of questionable techniques to make you buy a membership, including incoming messages with a timer that will self-destruct if you don't open them on time.
What is IAmNaughty? It's one of the best dating sites for serious relationships and marriage. This is a place for single people looking for long term relationships and marriage to meet and connect. The site exists to help folks like you discover and form connections with compatible matches. Are you considering joining the IAmNaughty website? We want to help you make the best decision for your love life. That's why we'll provide you with all the pertinent info you need to make the right choice for you. In this article, we'll let you know about the site's users, sign up process, safety, costs, and more. Keep reading to discover our full IAmNaughty reviews below.
Safe for work site design
Location feature displays women close to you
Not all members are looking for hookups
Aggressive attempts to make you pay
Incomplete profiles
Limited contact and search options
The online dating industry is very diverse, but there is one little niche that attracts thousands of single men and women every day. We are talking about no-strings-attached meetings or, in other words, hookups. The I Am Naughty dating site is one of those online locations who offer members a chance to find someone looking for the same things in a relationship.
Unfortunately, there is also a big problem with the hookup sites in general and IAmNaughty in particular. Over the years, there has been a lot of I Am Naughty reviews mentioning the controversy regarding both fake users and the website's own suspicious activities. We decided to take our own look at the service with the IAmNaughty review.
How it works
The design of the homepage of I Am Naughty is surprisingly neutral and the page does not indicate in any way that this is, in fact, a hookup website. We also found that the website itself does not feature any not safe for work images or banners, which was rather refreshing after browsing numerous NSFW dating sites in the past.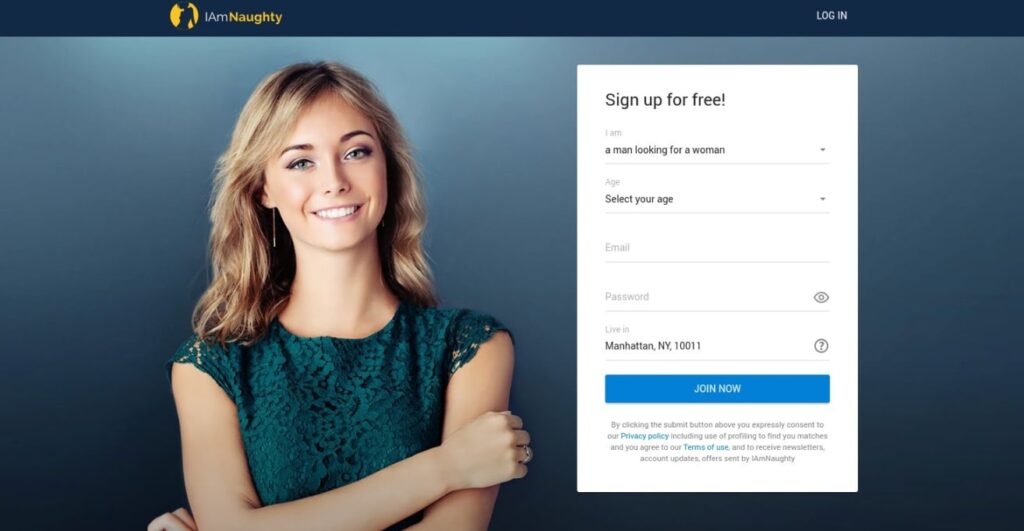 Signing up for IAmNaughty is not the easiest thing in the world, as you will need to confirm your new account via email. Once you create your account, you will also need to provide a few more facts about yourself and upload a profile photo. The photo is not mandatory, but without a profile photo, you won't be able to participate in some of the features on the website.
Another thing you will instantly notice after signing up for I Am Naughty is the influx of messages from women, which we found suspicious and will talk about later.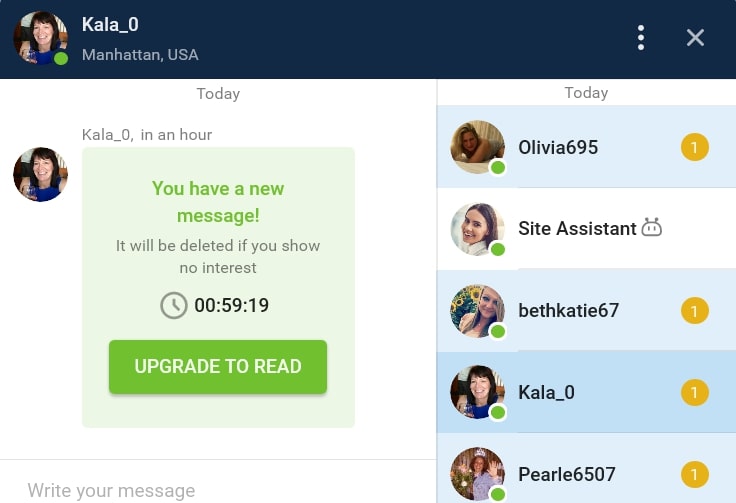 The contact options offered by IAmNaughty are extremely limited: the only way you can contact any of the members is through chat, and you will need a paid account if you want to reach out to any of the members.
We have seen many IAmNaughty reviews pointing out the poor quality of profiles on the website, and we tend to agree. The standard profile has many fields, but most members skip either some or all of them, which leads to half-empty profiles where you cannot really find any information about the member besides a few standard facts.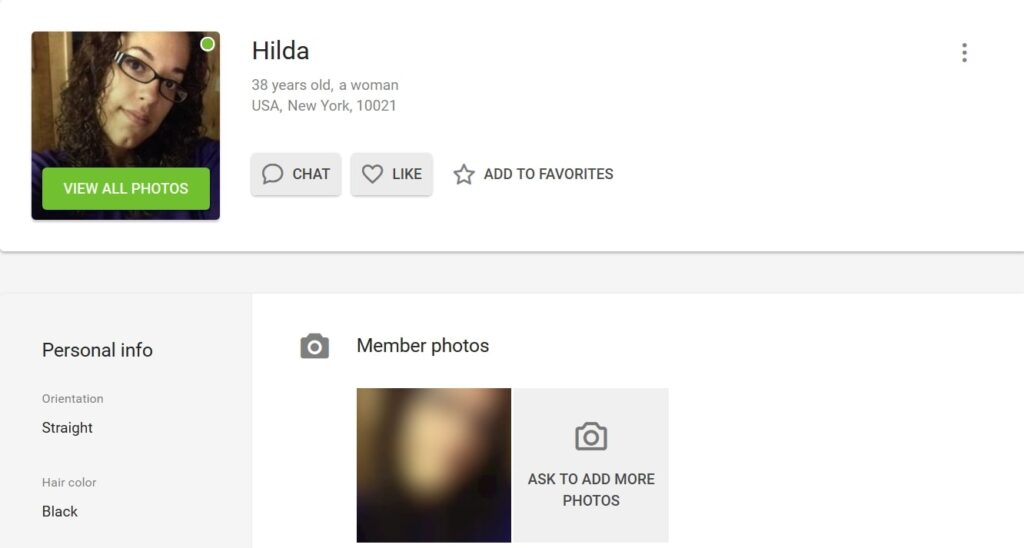 Who can you find there?
The profiles itself proved to be completely uninformative. What we did find out from researching dozens of profiles at I Am Naughty is that the name of the website is misleading and not all members sign up for a quick hookup. Many of them are looking for real relationships and long-term romance, indicating their preferences in their profiles. So there is a huge chance that you will not find a hookup partner on IAmNaughty and will instead only meet women who are interested in dating and marriage.
Overall, there are only two ways to discover the members of I Am Naughty. The first one is the voting feature, which will probably remind you of Tinder and similar dating sites and apps. Here you will need to vote Yes or No on women's profiles based on whether you like them or not.
The other feature is the search, which, at IAmNaughty, is rather limited. It allows you to filter the members by a few parameters, including gender, age, location, sexual preferences, and several others.
The results of your search will be displayed in a gallery, where each entry will contain the woman's profile photo, age, name, and proximity to you. There is also an option to only see members who are currently online or new profiles.
Even by the profile photos of most women on I Am Naughty, you can tell that they are not looking for a quick hookup. If you come to the website expecting to find a hookup partner within minutes, you are probably headed for an extreme disappointment.
Prices
At every step of your IAmNaughty experience, the website will encourage you to buy a paid membership. For example, you will not be able to read chat messages or access a variety of other features with a free account.
Unlike most other dating and hookup sites, I Am Naughty does not allow you to test the website for free. If you only want to take a look around, you will need to purchase a trial membership. Other options include 1-month, 3-month, and 6-month memberships, where prices are displayed per day to trick you into thinking they are much more affordable than they really are.
Safety
Safety is always a big concern with online dating and hookup sites, but it's an even bigger problem on IAmNaughty. There have been talks of IAmNaughty scam for years, but is there any truth to those talks?
While casually browsing the site for our I Am Naughty review, we came across numerous profiles that were clearly fake and did not even bother to fill out the profiles or upload more than one photo. However, that wasn't even the biggest issue. 
The biggest issue was the huge number of incoming chat requests that require you to upgrade to a paid membership in order to read them. To us, it simply looks like an attempt to convert you into a paid member. IAmNaughty also offers a satisfaction guarantee, but in order to qualify for it, you need to complete several difficult steps.