We Don't recommend XMeets,
Try Better...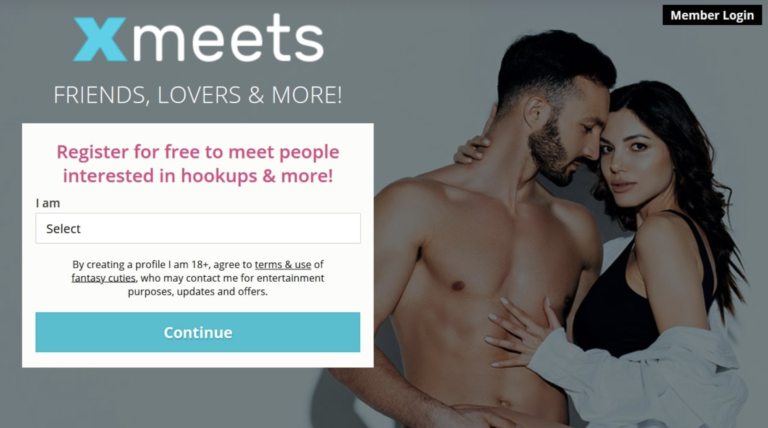 XMeets is one of those websites that make you feel like all you need to do to score a hookup is sign up for the service. However, even though there are plenty of attractive members on XMeets, not all of them appear to be real, and the membership prices are too high if you just want to take a look.
XMeets is not the best choice when it comes to adult dating. It's filled with fake profiles, tries to make you pay for every step you take, and runs lots of shady activities to make it look like your next hookup is just around the corner when in reality it's nowhere close.
Girls online
More than 7100
Quick and easy registration
Wide range of contact options
NSFW images all over the website
Impossible to use the site as a non-paying member
Lots of fake profiles and chat messages
Limited search options
If you are no stranger to online dating services, you probably know about the big segment in the online dating industry that is all about quick hookups and flirting. These adult dating sites provide a safe and effective platform for individuals who don't want to enter a serious relationship and instead want to have fun with no strings attached.
XMeets is trying very hard to become the go-to adult dating site for the users, but there are enough XMeets reviews to make us wonder: is XMeets real or is it all just one big plot to scam you out of money? We decided to take a closer look at the site, and here is our XMeets review.
How it works
When visiting xmeets.com for the first time, you can't help but notice that this may be the most uninformative homepage in the history of dating sites. There are no testimonials from the members, no description of features, no information about the service — just the login button and the beginning of the registration form. However, the spicy background image certainly gives you an idea of what kind of site XMeets is.
In order to join the website, you only need to provide a bare minimum of information, which already makes us think that XMeets is not really interested in learning more about their members. However, you will need to confirm your profile via email, and once you do that, you will be immediately taken to the account upgrade page, where you will have a chance to buy a paid membership.
The first thing you need to know before exploring XMeets is that this website is completely not safe for work. In our experience, more than half of the profile photos on the website contain some form of nudity and many of them depict genitalia, so this is definitely not a site you would browse on your morning commute.
We found the functionality of XMeets to be rather limited, although the profiles of women are rather detailed. They contain the woman's photos, name, age, location, a self-written description, and her answers to the standard profile question.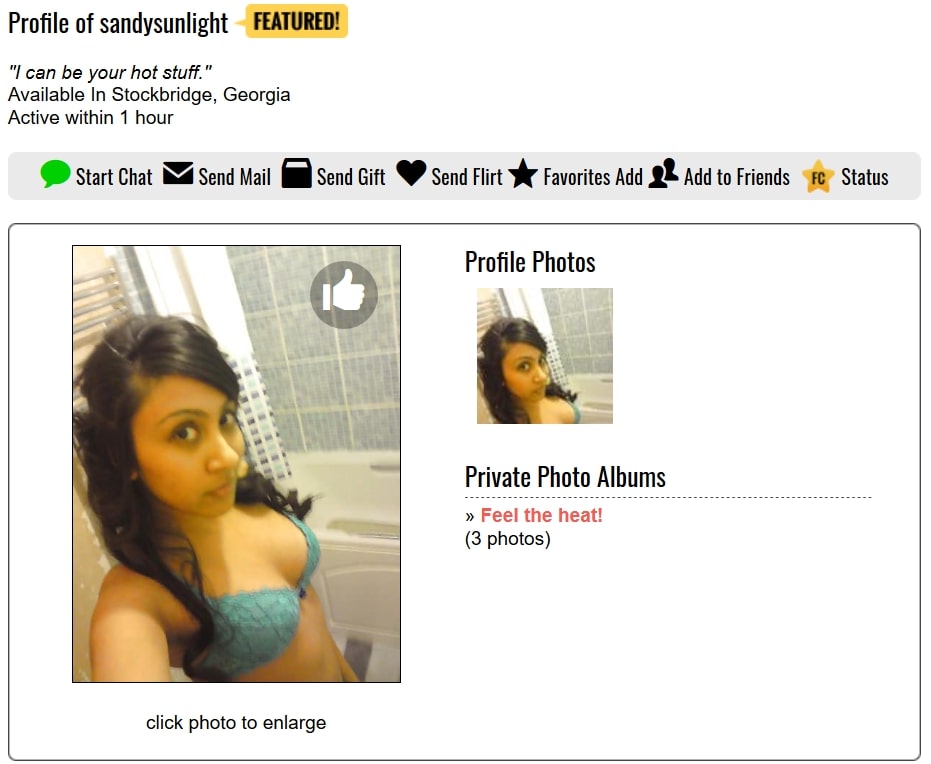 The contact options offered by XMeets are surprisingly diverse and instantly remind you of regular dating sites. The option to send a gift is especially surprising and something you would never expect to see on a hookup site.
Who can you find there?
XMeets markets itself as the go-to service for the fans of online dating, so how good is its selection of women?
There are several ways to explore the female members of XMeets, but most of them are either useless or require you to pay for your membership. For example, the standard search only allows you to search for women by a few default parameters, and if you want to access a more detailed search, you will need to pay. The results of the search are displayed in a collage where you won't find anything other than the woman's profile photo, nickname, and location.
The other option to browse the members is called Quickie, which works similarly to Tinder and other dating sites. Here you can vote Yes or No on women's photos, or open their complete profiles to find out more about them.
The profiles of women at XMeets are certainly made to look very interested in quick hookups, but we have serious reasons to believe that at least a part of those profiles is not real at all. Many of the women in the profiles look like the members of the adult film industry, and even the ones that don't, still don't look particularly legit.
Prices
XMeets makes no secret of its desire to make you pay starting from the first day of your membership. Instead, the account upgrade page is the first thing you see after creating your account. The prices at XMeets seem reasonable, but only if you know you pay for a quality service and access to real women. 
Sadly, that is not the case with XMeets. You can end up paying $29.95 a month for access to the database of fake female profiles and not score a successful hookup for months. XMeets does not even give you a chance to get acquainted with the website better, like most adult dating sites do, and offers you a paid trial version instead of a free one.
Safety
As we browsed more and more women's profiles, we became less and less convinced that 100% of them are real. In fact, "Is XMeets legit?" is one of the most common questions asked by the users of the website, and during our time on XMeets, the service failed to prove that it's completely legit.
While browsing XMeets, you will likely receive one message and chat request after another. Even though our test profile was nearly empty and didn't contain any photos, we still received lots of messages from women who were seemingly very interested in meeting us. This is usually a sign of an untrustworthy dating site and a reason to leave it altogether.
So is XMeets a scam? There is some solid evidence pointing towards the positive answer. While we cannot confirm that XMeets is a complete scam where you won't find any genuine female members, it definitely does not look very trustworthy.
FAQ
What is XMeets?
XMeets is an online hookup service that tries to lure you in by promising unlimited hookup opportunities available within a few clicks.
Who can you find there?
On XMeets, you will find thousands of profiles of young and attractive women, although we have a hard time believing all of them are real.
How much does XMeets cost?
Depending on the membership length you choose, the cost of using the site can range from $2.97 for 3 days to $69.96 for 6 months.
Is XMeets a scam?
We cannot claim that XMeets is a complete scam, but its ratio of obviously fake profiles to genuine members does not look good for the service.
Who owns XMeets?
The XMeets site does not disclose any information about the owner of the service and we could not locate any ownership data on third-party websites.
Does XMeets have a mobile app?
No, XMeets does not offer any downloadable apps for any mobile platform, which means you will have to use the site in your smartphone's browser.
How do I delete my XMeets account?
When you are signed into XMeets, go to your Account Settings in the top part of the page. Find the Password and Privacy Settings section and click on the Delete My Login and Profile link. Confirm your decision to remove the profile from the site.